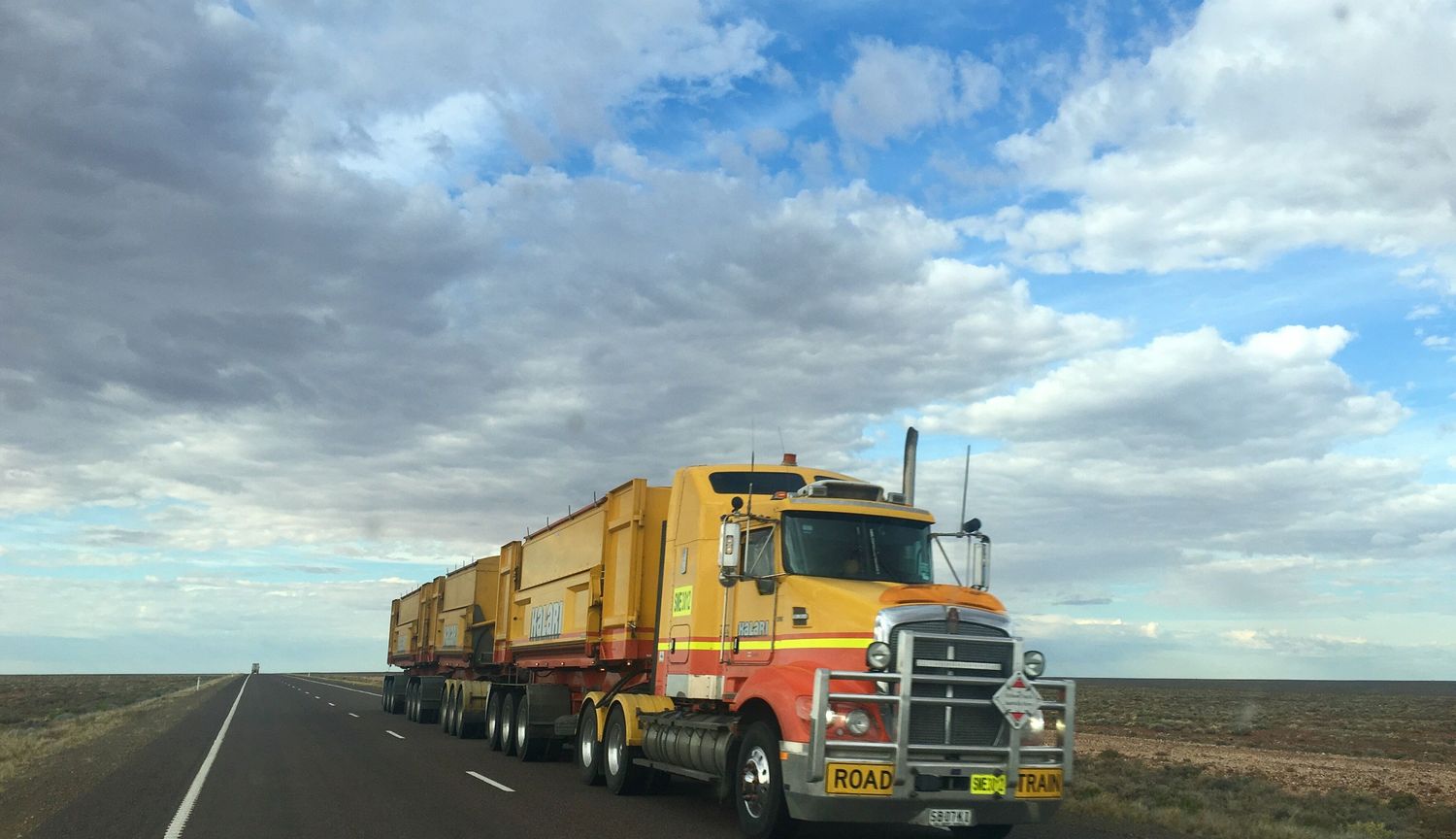 The trucking truth – tales of life on the road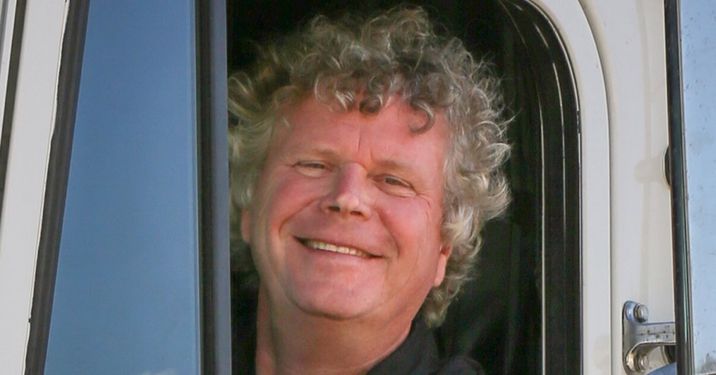 Truckers, as it turns out, are among the most avid audiobooks fans in the universe, which makes sense when you think about all the time they spend on the road and how dreary radio can be.
So, in a way, "reading" on the road is their secret superpower. But trucker Finn Murphy took things a step further. He actually wrote his book that way -- on the long haul.
In fact, that's the name of his fun, funny and entertaining memoir. The Long Haul – A Trucker's Tales of Life on the Road is his attempt to both explain a lifestyle and debunk a pervasive myth.
"I like the word "myth", because it means something that is not true. There is a trucker myth etched in the cultural ethos. In a way, trucking is part of the wild west cowboy story, the last remnant of that "go west, young man" thinking. So this is my attempt to debunk the myth which may turn out to be a Sisyphean task and a waste of time."
Then he laughs out loud.
"I am not an aficionado of that myth. I wanted to show the very satisfying life, the life of a long-haul trucker."
For all his eschewing of the cowboy, "go west young man" underpinning of what he calls the trucker myth, it was exactly the call of freedom that got him hooked in the first place.
"It was a summer job, back in the day when kids had summer jobs instead of internships," Murphy says. "I worked for a local mover, for a van line. In my last summer I went on a road trip with a long haul driver and was seduced by it. I love manual work, and I love that there is an intellectual component to it, I loved working on a crew. I like movement and being away. I fell in love with the freedom of being out there."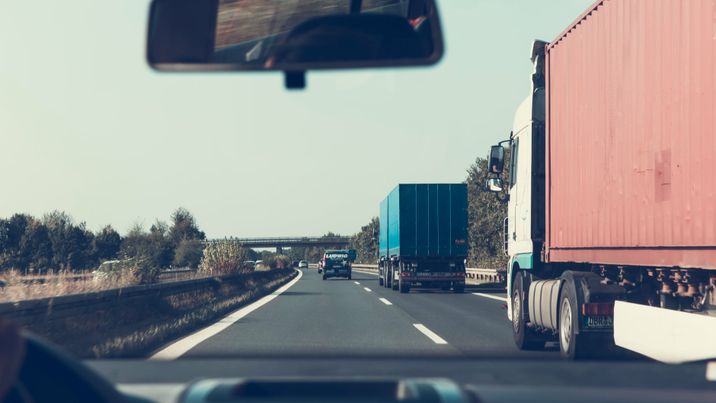 Murphy says he grew up in a very structured, very regimented Irish Catholic family and balked at the extreme discipline of that life. Being "away", with a certain amount of autonomy, "the illusion of freedom" was utterly compelling. He hit the road for a decade, then took time off to build a new life and career in the import-export business. That lasted two decades. "Then I set a match to my life, blew everything up, and had nothing else to do. I hit the road again."
He is at the top of the game, trucking-wise, focusing on "high-end relocation". That means moving the rich and sometimes famous from one place to the other, carefully packing and storing their art, furniture, their trappings of wealth and bringing them to a new community. He refers to his work as "moving families", and likes to get to know the people in that narrow space of time when a home is turning into a house on one end, and a house is not yet a home on the other. He is called a "bedbugger" and his truck a "roach coach" in the lingo of the trade. As a trucker, he has always been a mover, and is good at it, able to blend brute strength with the kindness and diplomacy necessary to assuage fears of knicking the knick-knacks or chipping the Chippendale. And then there's the driving itself – long hauls, then the ability to back a rig into a hairpin driveway, or turn in a teacup, all without crushing the bedding plants or marring the trim.
It's a good job for a man who studied German literature.
"I went to college back when you were supposed to study what you enjoyed. And I guess I enjoyed reading the dark and dystopian."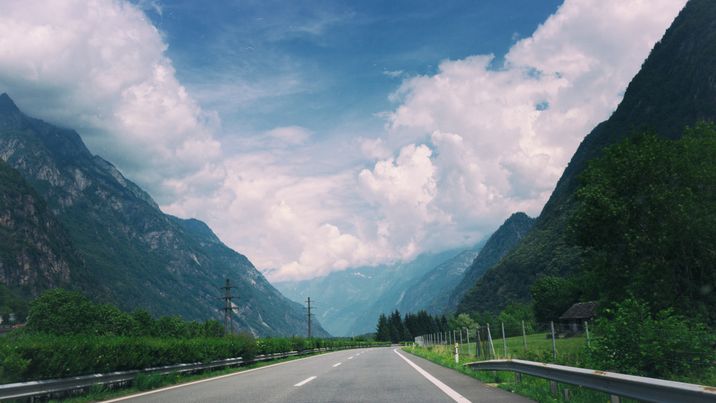 Being fascinated by books and literature is a bond truckers share. One of the prevailing myths Murphy wants to debunk is the notion that truckers are uneducated and happy that way; that they're a bunch of ill-informed jerks like those you may remember from Thelma and Louise. In fact, they may have more of a handle on current events and arcane knowledge than you do.
"Most truckers listen to public radio, because you can listen to the same show nationally, you don't lose the signal. And most truckers are huge users of audiobooks," says Murphy. "It is quite a different reality from the atavistic perception of the red-neck wearing a cowboy hat."
They are also huge podcast listeners. Murphy is a fan of Hardcore History – listening to a seven hour show on the Punic wars for example. "Most people in the world would say who would listen to that, but any truckers I've mentioned it to say "wow that sounds great". I have eleven-hour days, I'm looking for seven hours or more of continuity."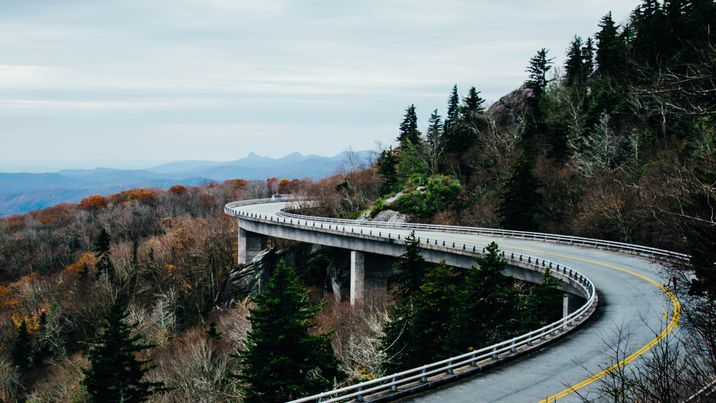 Murphy says his own audiobooks habit is "something that needs a 12-step program, where I can bare all in some church basement. When you listen to as much as I do, it's a really expensive habit."
He goes through seven to ten books a week, and has found a real sweetspot in trying audio of books he found important but impenetrable in print. "I get the audio version of books I tried to read but couldn't, like Infinite Jest or Ulysses, those iconic books. What is inaccessible to read is sometimes very accessible to listen to. Even Harry Potter – I couldn't read those books but loved the audiobooks series. Jim Dale (the narrator) is a superstar." (listen to Jim Dale tell our own audiobooks story.)
Murphy also wrote his book in audio form – he spoke it, recording his thoughts, ideas and observations while driving.
"I talked into this audio cassette recorder to unwind, or as I was driving. And, I used to surreptitiously record interactions with crew and with customers. I accumulated a lot of material, and then five years ago had all these tapes transcribed. I had some 750 pages of notes to go through, but that's when it started to have a narrative structure."
His ode to the trucking life uncovers a lot of great stories and deep disparities. Mostly, though, it achieves Murphy's aim. It may look like a simple enough job – hit the highway and drive. But it is a lifestyle filled with nuance, and a calling for those who see the road as freedom.
Finn's The Long Haul tour also kicks off today. Click here for more info.