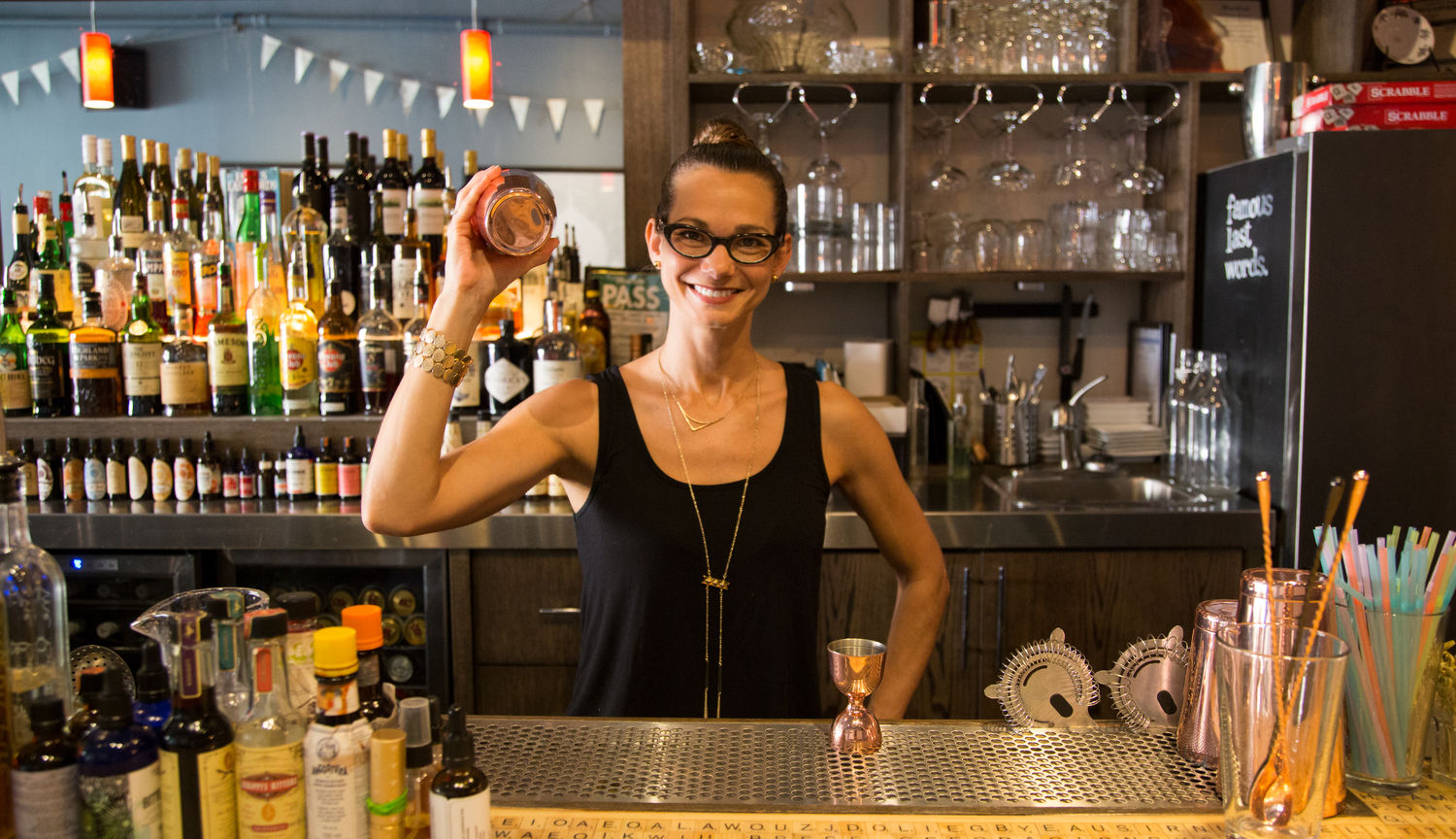 Three book-inspired cocktail recipes for your next book club meeting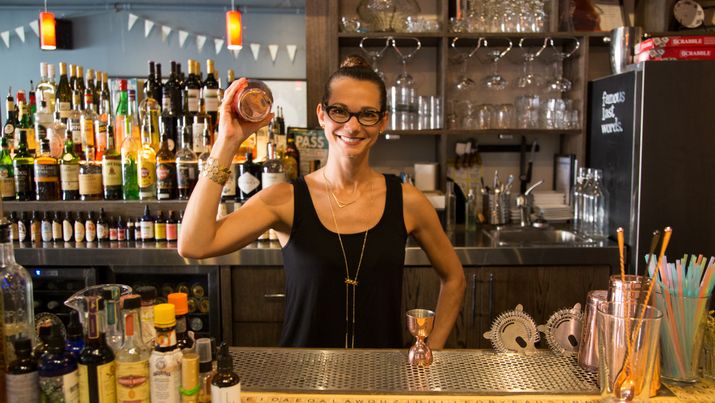 One of my favourite things about Famous Last Words is the number of book clubs who decide to meet here. I get to live vicariously through their discussions and it gives me tons of guidance for my TBR pile. Making custom cocktails based on the books they're reading keeps us constantly inspired and challenged; some of our creations have been so popular that they eventually end up on our menu. Downtime is pretty rare for me these days, but when I have some it's often spent curled up with a good book. I read largely for entertainment but I'm always on the lookout for something that might inspire a great new drink. I was challenged by Kobo to create a cocktail for some well-known characters from literature. Here's what I came up with!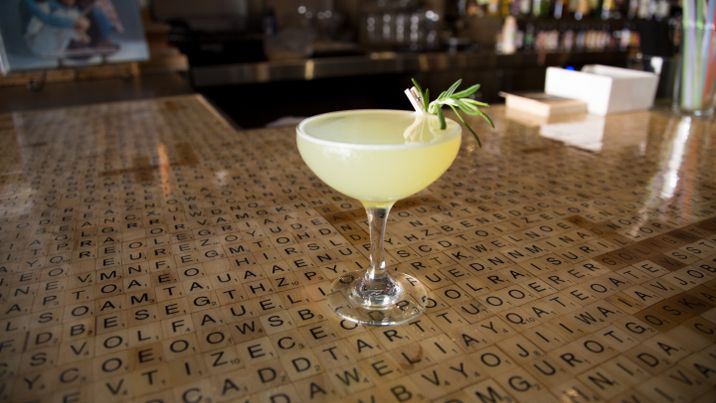 Dobby the House Elf
1.25oz Aviation Gin
.25oz Beet Spirit
.75 oz Fresh Lemon Juice
.5 oz Thyme-infused honey
-Shake all ingredients vigorously with ice in a cocktail shaker. Strain into a chilled cocktail coupe and garnish with a sprig of fresh rosemary.
I chose Aviation gin because flight always reminds me of freedom - and Dobby was always looking to be freed. The Beet Spirit and the herbs are all quite earthy - they are reminiscent of the particular article of clothing that he was always hoping to get (in a far more delicious way).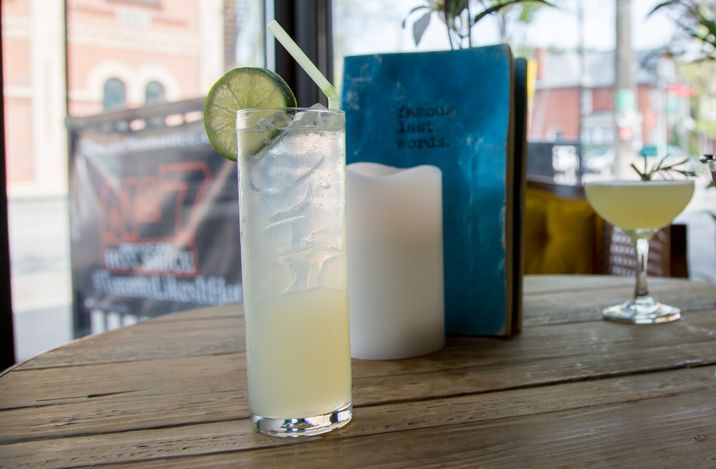 Daisy Buchanan
1.5 oz Bombay Sapphire Gin
1 oz Fresh Lime Juice
.75 oz Simple Syrup
Soda
-Add Gin, Lime and Simple Syrup to a highball glass; add ice and stir to combine. Top with soda and garnish with a lime wheel.
This is a pretty classic Gin Rickey - the cocktail that Daisy and company drink on a hot day in the novel itself. She sends Tom inside to make them, partly because she's thirsty and partly because she wants to get him out of the way so that she can canoodle with Gastby.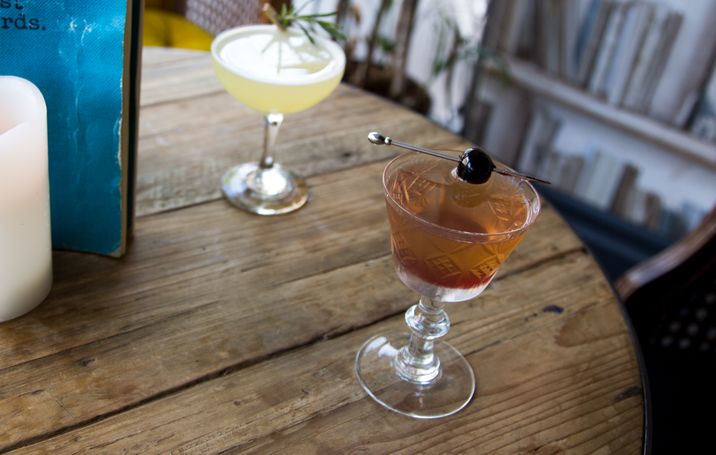 Watson
2 oz Bulleit Bourbon
.5 oz Cocchi Americano
.5 oz Maraschino liqueur
2 dashes Angosturra orange bitters
-Combine all ingredients in a mixing pitcher; add ice and stir until quite chilled. Strain into a chilled cocktail glass and garnish with a cherry.
While Sherlock's vices were legendary, we don't know much about Watson's. As a character he's always seemed sophisticated but approachable, so despite how difficult/impossible these ingredients would have been to procure in Victorian England, I can imagine him enjoying this spirit-forward combination of worldly ingredients - American whisky paired with two classic Italian spirits.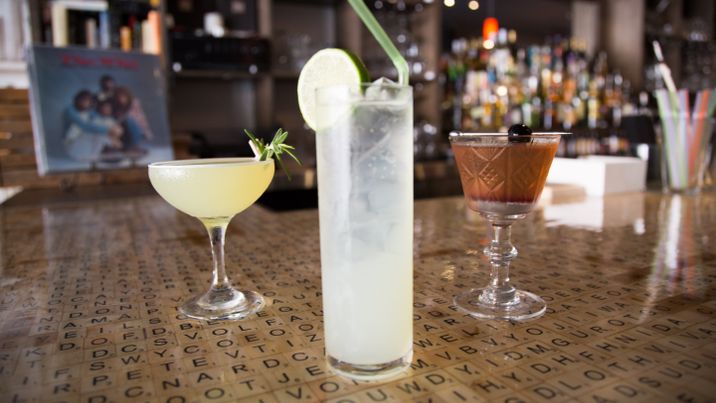 Cheers!