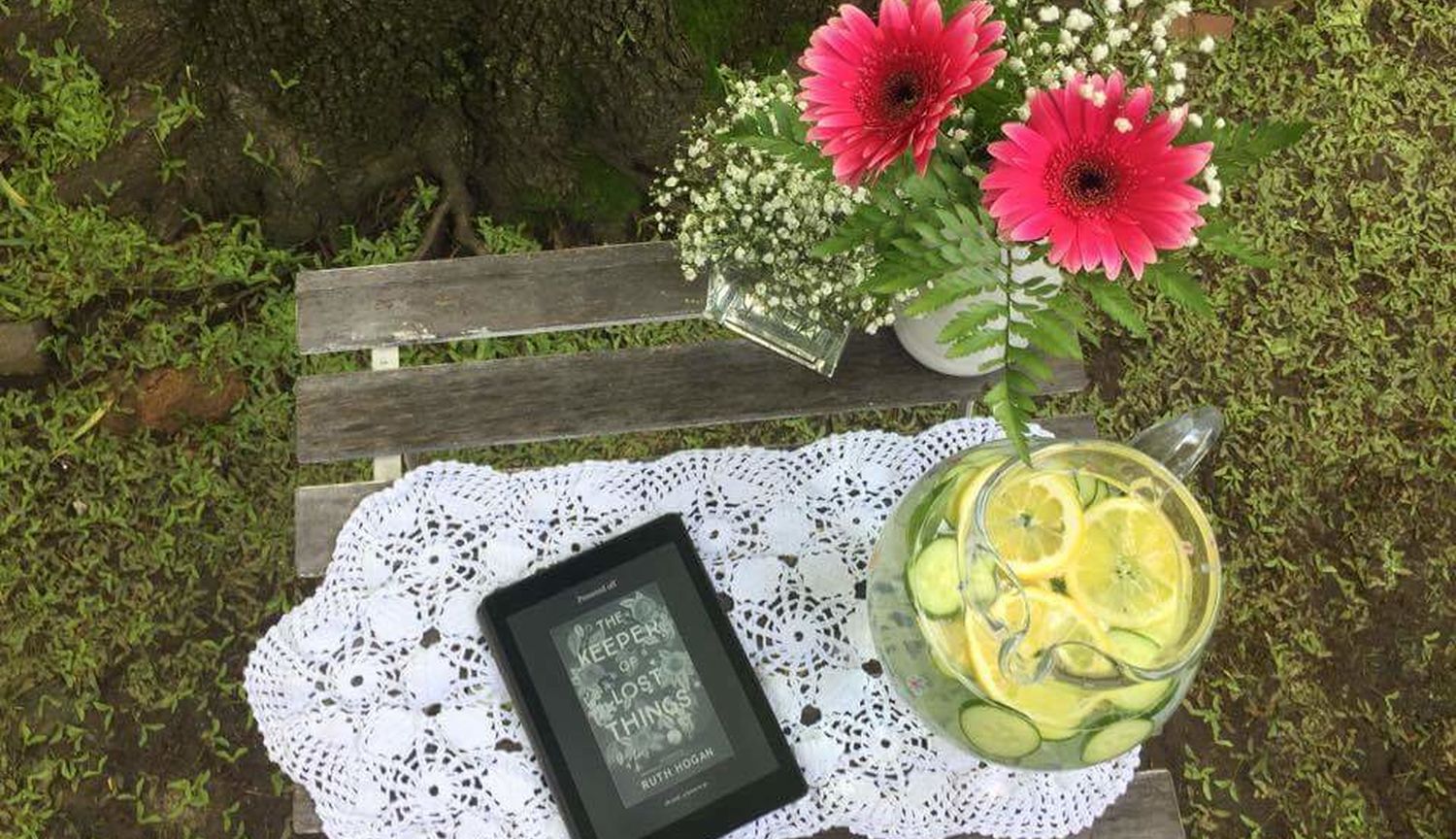 Tipsy tea, a new version of a beloved classic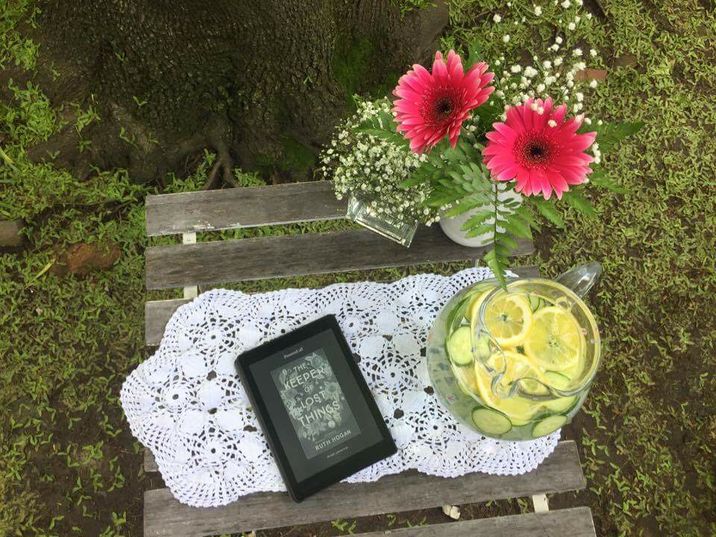 By Sinead Mcelhinney & Julia Nethersole
Tea parties are fancy and whimsical and they provide so many cute Instagram-able opportunities. It may be the only occasion where it is acceptable to wear enormously large hats, feature unlimited doilies and sip on hot drinks with lavish names such as royal cream of earl. Kobo found a way to reinvent the traditional tea party and it features two of our favourite things, books and booze…
Kobo asked avid tea enthusiast, Julia Nethersole why exactly she hosted her first ever "tipsy tea" and here is what she had to say.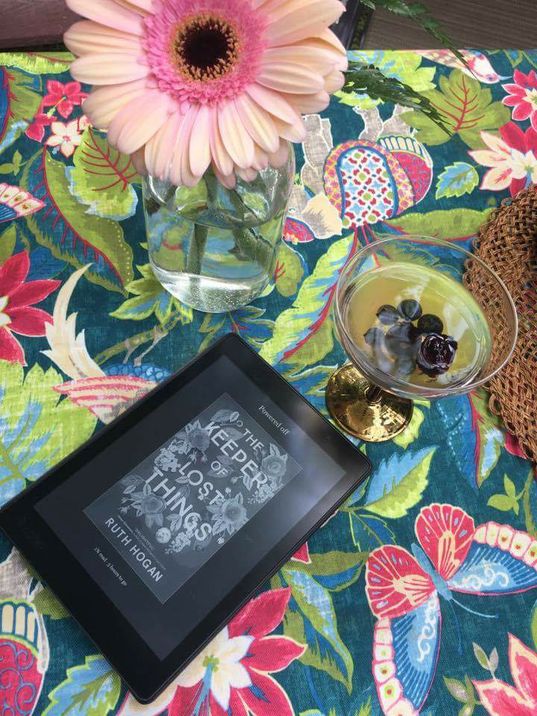 So you wanted to have a party, why tea?
For centuries, coffee has been at the center of our social and cultural dynamic. Being a non-coffee drinker, I'm on the outside of this worldwide phenomenon, so I decided to play up my love of tea and turn some of my favourites into cocktails. Throw in a great book and it felt like the perfect way to enjoy the last few weekends of summer!
Books and parties don't always go hand in hand, how did they?
If you have a group of people who are passionate and excited about something, you can turn anything into a party. I like to see it as the opposite of the stale book club that you dread going to. Instead, it was lively, boozy, fun, beautiful, and we even managed to spend some time discussing the book.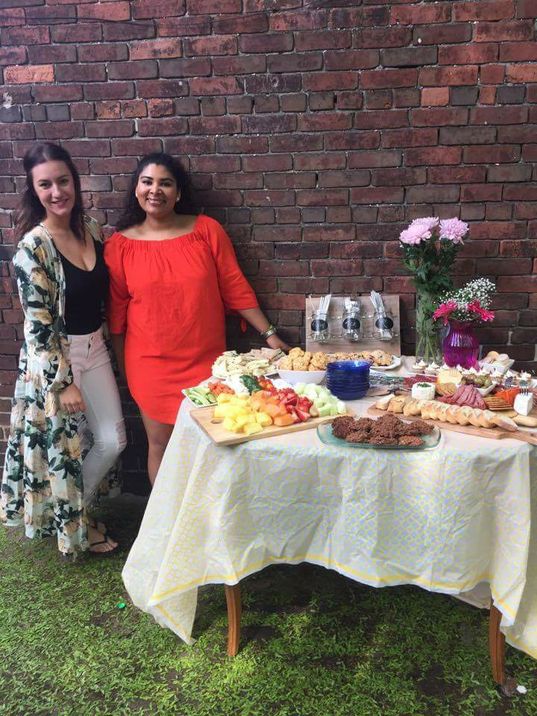 What was the inspiration behind the tipsy tea? What was on the menu?
I was sampling teas in a tea shop with a friend two weekends before the party and after every tea I tried I would say "wow, this would taste amazing with" rum... or vodka, or gin, or whatever it happened to be. The friend I was with used to work as a mixologist and so the idea to throw a tipsy tea party for our next book club was born. We made a peach tea with bourbon, a passion tango tea with gin and a blueberry-lemonade tea with prosecco and vodka. All the cocktails had a homemade mint simple syrup and were garnished with fresh and frozen berries. To eat, I had help from another friend to put out a big spread which included: mini egg salad and cucumber cream cheese sandwiches (of course), sweet and savoury homemade scones, fruits, veggies, cinnamon chai cupcakes, a vegetarian quiche, and variety of meats, cheeses and olives. My mouth is watering as I reflect on this.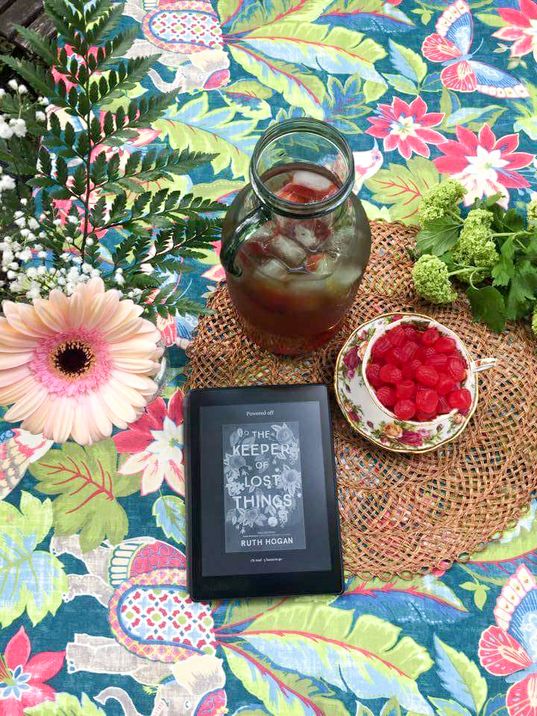 What is the perfect book to feature at this party? Were any of the drinks inspired by books?
We read the book "The Keeper of Lost Things" which has a gorgeous floral cover so it fit right in with the theme. I think any of Kevin Kwan's books would be fun to read for this kind of event because of Kwan's opulent and majestic descriptions of Singaporean high society. His plotlines often feature British-influenced traditions such as High Tea. Apart from that, there are too many classics to name that would be a good fit (any Austen, Bronte etc.) but, "The Secret Garden" comes to mind right away. Julian Fellowes' Belgravia series would also be a fun fit. None of the drinks were inspired by books this time, but that may need to be the challenge for the next tipsy tea party.