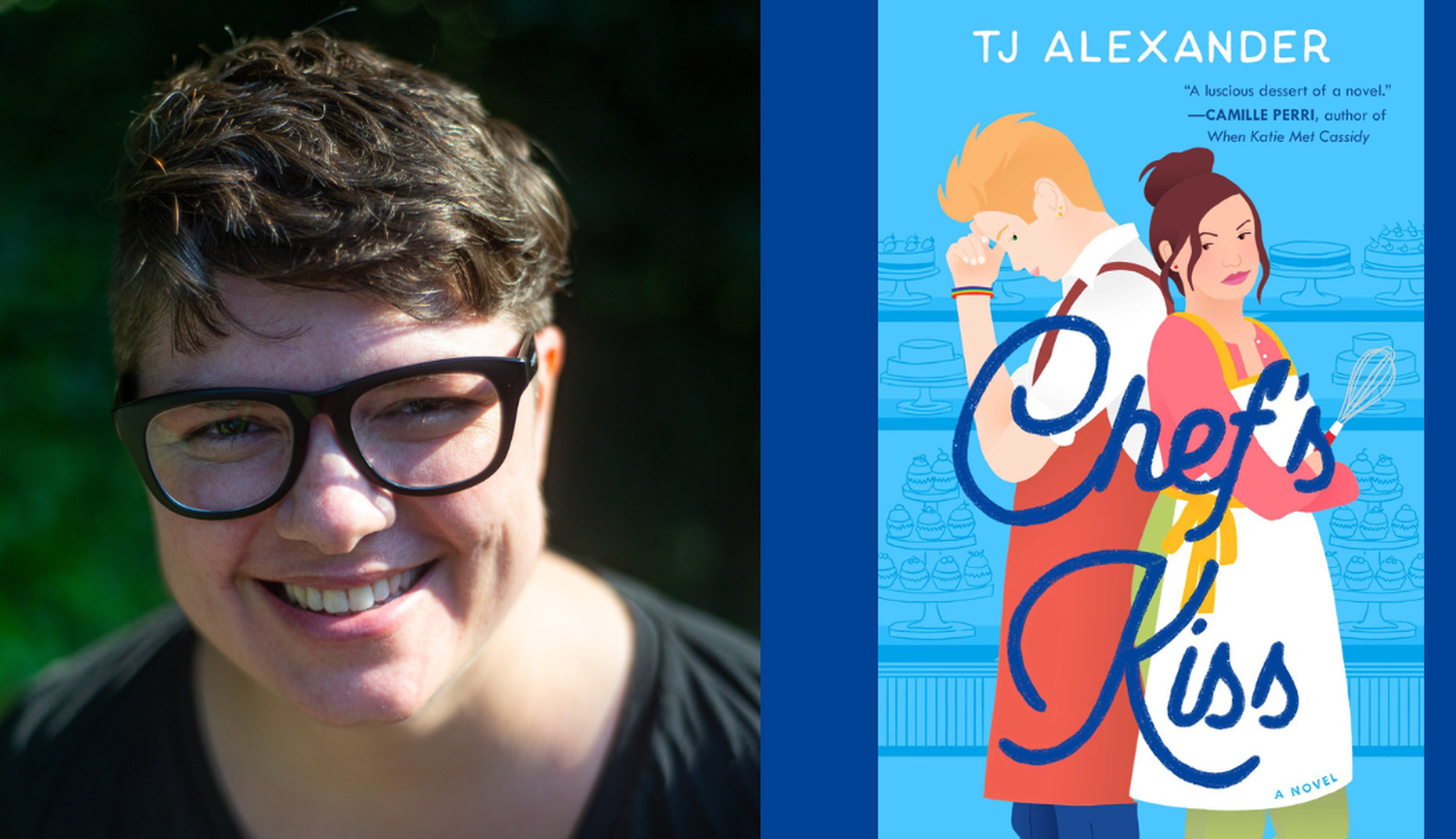 TJ Alexander, author of Chef's Kiss
TJ Alexander, the critically acclaimed author of Chef's Kiss, is an amateur baker and author who writes about queer love. Originally from Florida, they received their MA in writing and publishing from Emerson College in Boston. They live in New York City with their wife and various houseplants.
Kobo: What inspired you to focus on food in Chef's Kiss?
TJ Alexander: I spend way too much time thinking about food, so it just seemed natural to me. I'm the kind of person who's always daydreaming about what's for dinner right after lunch, or what's for lunch right after breakfast, or what's for breakfast right before bed. I'm pretty much a hobbit.  
Kobo: Are the characters Simone and Ray based on a real-life food celebrity?
TJA: Not really! With Ray and Simone, I thought it would be fun to split my own personality in half so that my grumpy, no-nonsense side could pal around with my jokey, sunshine side. Their personalities came out of that exercise. 

Kobo: Who is your favourite fictional foodie character?

TJA: I'm a big fan of Ratatouille, actually! That scene where the tombstone-shaped food critic tastes a bite of something that propels him back to his childhood, that was a really good scene. That's what stories about food should do, I think. They should make you remember something important. 

Kobo: What was your culinary research like for the book? Did you learn anything new or unexpected throughout that process?

TJA: I am not a professional baker or cook by any stretch, so yes, I had to do a little research and fiddle around with things to make sure I understood how a real pro would be doing things. I made Simone's galette for real, mostly because I got hungry while describing it. That was the first time I'd made one, so that was neat. Oh, and I learned how to candy orange peels for the cheesecake. Most of this stuff looks super impressive but isn't too hard. It just takes time and concentration, which was a revelation to me. 

Kobo: You earned your MA in writing and publishing from Emerson College in Boston—what were your favourite sweet treats or savoury snacks to indulge in while studying there?

TJA: [laughs] I did not have a lot of money when I was a grad student, so I was mostly eating my first attempts at cooking: beer bread, I remember that was the first loaf I ever baked. But I will say shoutout to Spike's Junkyard Dogs, which makes a mean veggie dog; The Tam, which provided me with the cheapest beer I have ever had; and Yi Soon, the best bakery in Allston. I could eat like a king at Yi Soon with a couple of dollars. I still dream about their milk bread. ◼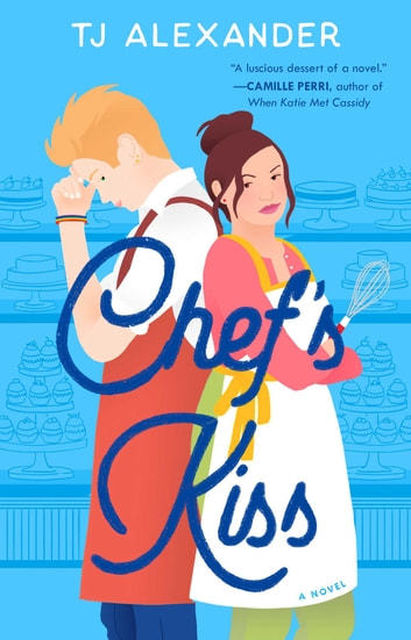 Chef's Kiss
A high-strung pastry chef's professional goals are interrupted by an unexpected career transition and the introduction of her wildly attractive nonbinary kitchen manager in this deliciously fresh and witty queer rom-com.
View eBook
View Audiobook