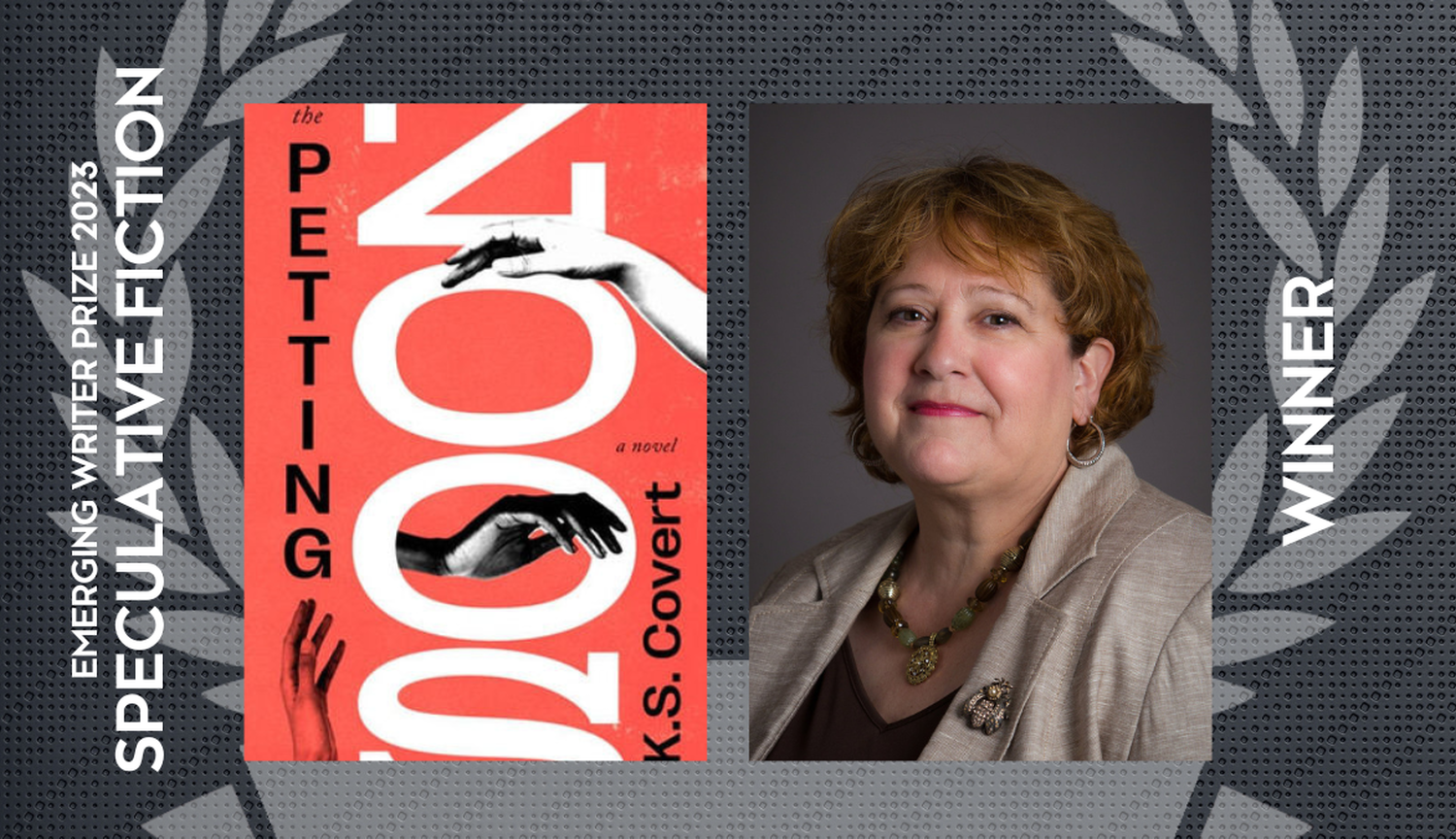 Touching greatness with K.S. Covert, author of The Petting Zoos
Kobo: You've worked as a journalist, with deadlines, with an editor demanding you turn in your copy before sending you back out with another assignment. How did that compare to writing The Petting Zoos?
K. S. Covert: I worked for wire services and that's an even faster version of what you describe, where every minute is a new deadline. When you're doing that kind of work there's no such thing as procrastination—the deadline is king.
I find that without a deadline, I'm a little screwed. [laughs]
In the newsroom, I know what I'm doing. But writing a book I have no clue. I never studied literature, never studied structure. I'm not an outliner so I had no idea where it was going. I just kept writing and every so often I'd be attacked by writer's block or impostor's syndrome. I'd leave what I was doing for a year or two and come back to it. So it took me eleven years to write this book.
Kobo: Were there people around you who supported you through it?
KSC: Because of the impostor's syndrome I didn't really talk to people about what I was doing. I didn't want anyone thinking I had pretensions or to have to explain myself. I didn't want to be "caught writing."
It took me eleven years to write this book.
But one person I told, who knew it was about life after a pandemic, emailed me when COVID was at its peak and said, "Will you finish that damn book and sell it!" He thought I might find a market. [laughs]
Kobo: So how did you find your publisher?
KSC: I was really lucky to get an agent, and to get one quickly. My mentor in Banff, Zoe Whittall, she offered to introduce me to her agent. Her agent liked the book and decided to represent me. That was huge.
Kobo: What was it like winning the Rakuten Kobo Emerging Writer Prize for Speculative Fiction?
KSC: Going from being someone unsure of whether she had something worthwhile to say to getting an agent, being published, and then being shortlisted for this prize… I'm so excited. I really want to swear more right now. [laughs]
I know I can write. I always knew I could write. But writing a book is tough. And not every book that gets finished gets sold. And not every book gets appreciated. To have a judge who doesn't know me and owes me no favours, to have them pick my book out of all of the books that they could have chosen—I'm a little shocked.
Kobo: What does this change for you? What's going to happen tomorrow?
KSC: Tomorrow I'll keep slogging away at the next book. And I'll go back to real life—but with this in my pocket.
Kobo: Is writing a novel something you always wanted to do?
KSC: I've been scribbling things since I was a child. I have a filing cabinet with a few things in it, let's say. So The Petting Zoos isn't the first novel I've written. It's just the first one that's even remotely commercially viable! [laughs]
I set it ten years after a pandemic, when people would be starved—by law—for touch and interaction.
It was a feat for me to finish this. It's something I've wanted to do for as long as I've known that a person could write books—that actual living people write books.
Kobo: If you could pass a message back to your younger self who was just getting started, what would you tell her?
KSC: There's a fear of failure, but fear of success is there too. The fear of what people might think. I had both. Don't let that stop you. Don't let other peoples' ideas of who you are stop you. You have ideas and they're worth getting down on paper.
Kobo: What do you want readers to take away from this book?
KSC: I wrote this book to discuss isolation. I live three provinces away from my parents, and my brothers live further than that. When I lived in Toronto I used to cry thinking, I have to fly two hours to find someone who loves me.
I had been reading about things like cuddle parties and I wanted to explore the idea of social isolation. I wrote it first as a story and then decided to blow it up into a novel. But I knew I had to make The Petting Zoos credible. So I set it ten years after a pandemic, when people would be starved—by law—for touch and interaction. Just to explore that idea of social isolation.
I used to see people on the bus headed to a seniors' recreational space and I thought, how might it feel to know you'll never be touched by someone who loves you again? I wanted to explore how important physical connection is. Touch is important.
I wanted people to understand that need for connection with other people. Not just on social media, though that can be rewarding too. But it lacks that essential element of touch that makes us feel whole.
Kobo: I expect there's someone out there right now labouring away at what will be a future Emerging Writer Prize winning book—could I ask, what words of wisdom do you have for them?
KSC: The people who will appreciate your book are out there. Readers will find the book for them at the right time. ◼
This interview has been edited for clarity.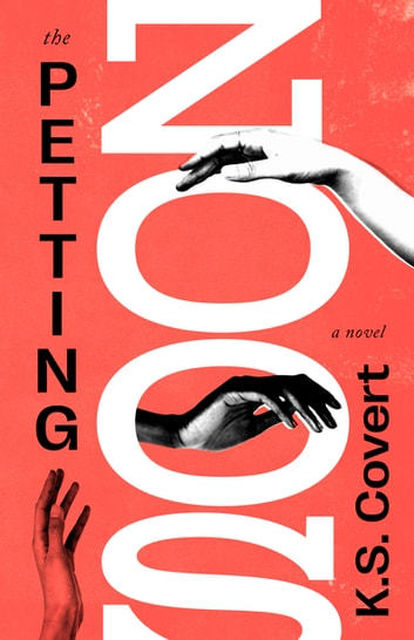 The Petting Zoos
A post-apocalyptic sex adventure and a woman's journey of self-discovery, The Petting Zoos is an erotic love story for an age of extreme caution, in which the value of safety itself is questioned.
View eBook