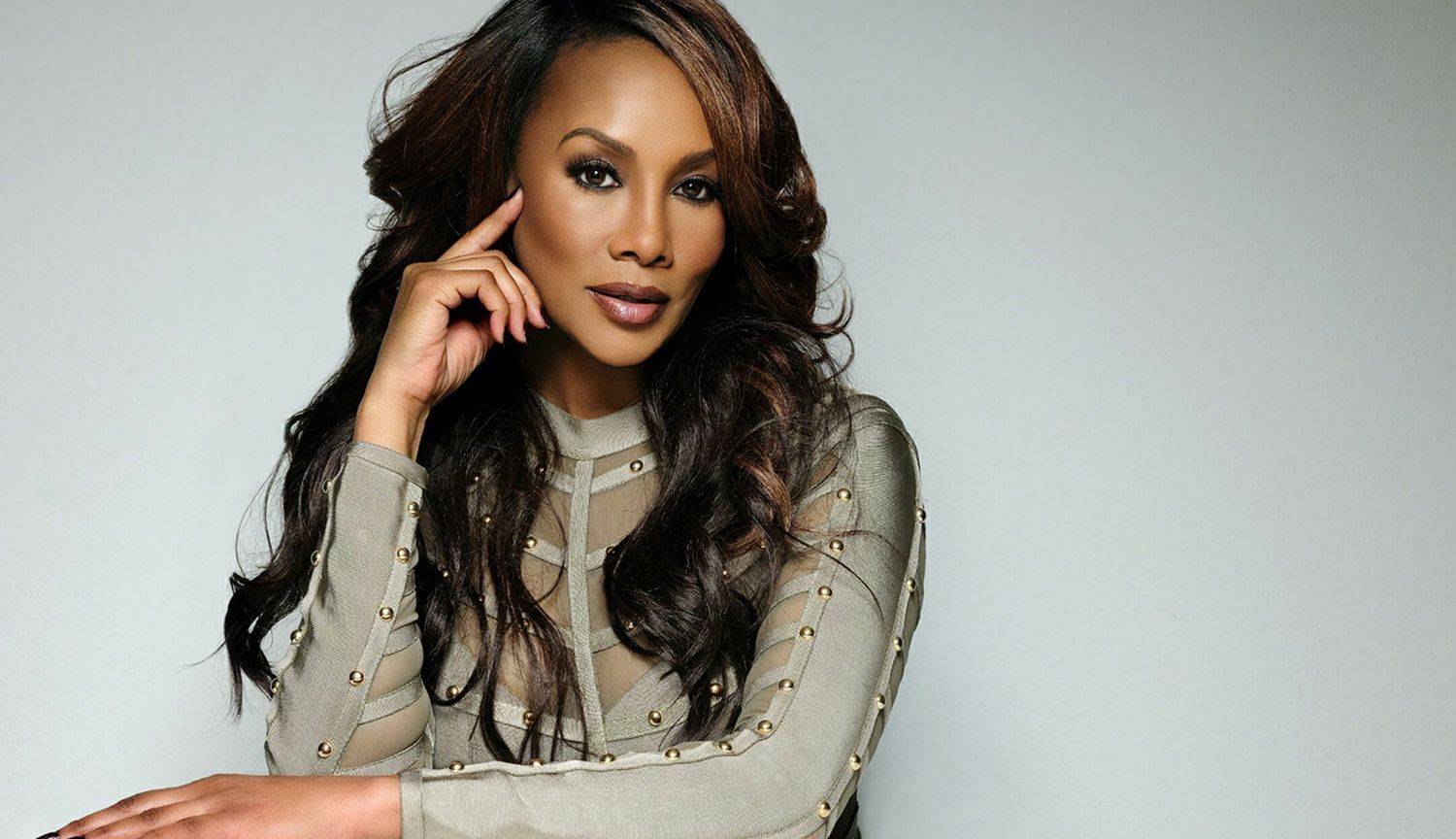 Vivica A. Fox: storyteller, leader, hustler
Follow The Reader is our series featuring unconventional leaders and trailblazers.

"The way I speak might be street, but I'm sweet." That's Vivica A. Fox in a nutshell.
I recently sat down with the ultra-down-to-earth Hollywood star ahead of the launch of her new book, Every Day I'm Hustling, to talk about how she remains relevant and successful in one of the world's most fickle industries. Unsurprisingly, she knows the rules of the game well…including when and how to reinvent yourself to stay on top.
Storytelling has always been second nature to her. As a long-time actor of film and television, she draws on her experiences both in front of and behind the camera to bring her book to life. After all, the woman knows what audiences like, so she happily and candidly offers advice to those who want to tap into their best personal and professional selves.
I also suspect that her genuine nature has played a big role in her longevity. Warm and approachable, she makes you feel at ease when she speaks with you, welcomes hellos from fans when she's out and about, and doesn't believe in travelling with an entourage. But don't mistake her kindness for weakness.
"I also know how to take you to church because the Lord loves a scrappy girl." Get it, Viv.
Here's what she had to share:
Kobo: What keeps you hustling every day?
Vivica A. Fox: I love what I do, to be very honest, and this new chapter has definitely been a resurgence in my career. I'm now an author, but I've also been a producer, an actor and a philanthropist. It was my publicist who suggested that I do a book, but I wasn't sure if I was ready. I did know that I didn't want to do an autobiography, but I was very excited about the idea of doing a "motivational memoir" that explores the different chapters of my life, as well as how I've embraced and lived them gracefully.
Kobo: What motivates you on mornings when you wake up and it just seems the day is a little too hard to face?
VAF: I'm like everyone else, I absolutely have tough days. I'm a news hound, too, so I like to wake up and find out what's happening in the world. There's a lot of darkness and crazy going on right now, and I'm paying attention. When mornings are tough, I just shake off the bad energy and am grateful that I did wake up. As the old saying goes, not all of us are promised tomorrow. Ultimately I try to have an attitude of gratitude; I have so many projects on the go right now and I try not to take that for granted.
Kobo: What is your secret super power?
VAF: [Laughs] Gosh! I'm a proud woman in my 50s, you know? I'm blessed to be in this chapter of my life and I'm all about girl power. My mantra for 2018 is, "Live, love, laugh". I also find music very motivational; it really gets me going. I love listening to Beyoncé's "Formation" because she's so unapologetic about being a strong woman. And I like spiritual music, like gospel singer Le'Andria Johnson because she's so grateful. I also love my ratchet music [we both erupt into laughter]. Honestly, I'm happiest when I'm producing things; bringing out the best in people and myself. I just try to spread smiles whenever I can.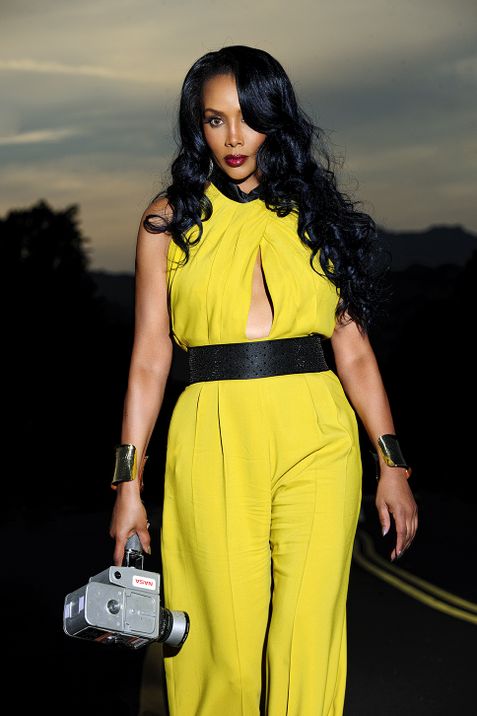 Kobo: What life experiences have made you who you are today?
VAF: One of the biggest standout moments of my life was when I got to meet and interview Pam Grier for BET. She was my "shero" growing up. I named my production company after her (Foxy Brown Productions, in reference to Grier's role as the title character in the 1974 film). I can remember seeing that movie and thinking, "Wow…look at this amazing woman right here." [Chuckles] I basically cried the whole time. I was in awe of her.
I also went to Las Vegas to see Beyoncé for my birthday once. I've known her since she first came out, but she's such a rock star now. I bought my ticket like every other fan – I think it's really important to support other artists; you can't always have your hand out – but she found out that I was in the audience. She wished me happy birthday at the end of her show and I was invited to go backstage. Beyoncé was back there with Jay-Z and her mother, Tina, and they all toasted me for my birthday. My friends and I walked out of the room all cool at the end of the night, but once we were down the hall we lost our minds!
The last one was when I was doing Two Can Play That Game (2001) with Bobby Brown, I got to hang out with Whitney Houston and we played [the card game] Spades in the Bel Air Hotel. It was incredible to spend time with her.
Kobo: How do you pass along what you've learned about leadership and empowerment to others?
VAF: I share what I've learned by doing a lot of motivational speaking. I love speaking to "generation next" and letting them know that I've made a lot of sacrifices to become who I am. I tell them that the choices they make today will affect tomorrow. You can make good choices and you can make bad ones, but you have to be responsible for the outcomes.
I try to share my pearls of wisdom too. I left home at 17 years old in search of a dream – a dream that I've been able to live out beyond my wildest expectations – and while I can say that most of my choices have been good, I owned my mistakes and didn't let them keep me down.
I also remind them that they are our future. They are our future presidents, lawyers, teachers and mothers, and because of that, they have to do their best to make good choices.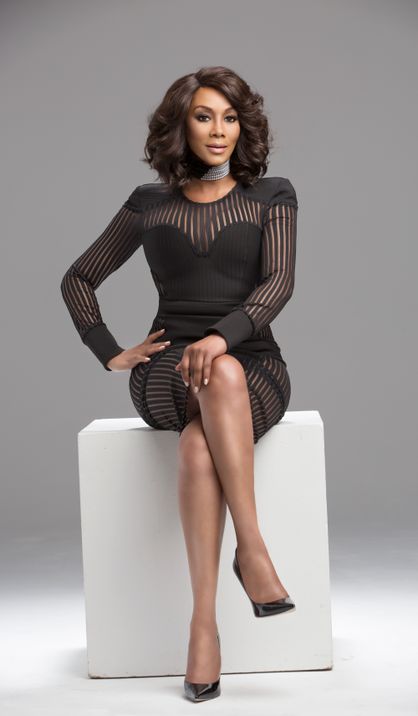 Kobo: How do you solve tricky business or interpersonal conflicts to ensure that you remain successful?
VAF: I believe in transparency when it comes to situations like that. When you're having a problem with someone or when someone is having a problem with you, honesty is the best policy. You need to be able to say, "I didn't appreciate it when you did 'such and such'." Also, if I have someone who works with me and I feel like they're taking me for granted or being unprofessional, I'll be upfront about it. I've gotten to where I am because I have the right people in my camp, and that's important for everyone.
Kobo: In your book you talk about your secrets to success. Can you tell us about some of those?
VAF: First and foremost is having an attitude of gratitude. I mentioned earlier that that's one of the things that keeps me motivated. Also, don't let anyone outwork you or work harder than you. I'm in a very competitive business and if you sit back and get too comfortable, trust me…there will be someone on your heels who is ready to take your place. So you can't be lazy. Show up a little bit early and stay a little bit late. Show the world that you're a team player.
You also have to network. Success won't come knocking on your door, so you have to figure out how to kick success' door in. And if you see other people getting promotions that you're not, you have to learn how to attack intelligently. That was my daddy's saying and it just means having frank conversations about what you feel you deserve. Sometimes you have to get out of your own way, but if you're still having trouble being recognized, maybe it's time to find a new path.
Kobo: What are you reading right now?
VAF: Right now I'm reading Anyone Who's Anyone by George Wayne and An American Marriage by Tayari Jones, which were both gifted to me by a good friend.
Kobo: What's next for you?
VAF: I'm going to be back on Empire playing Cookie's older sister Candace, I just finished Sharknado 6, the Vivica Fox Hair Collection has been extended for another four years, and I'm going to produce and star in another film, a murder-mystery. There's also going to be a special surprise coming up. I'm always hustling and I'm sure that there are more books on the horizon. I'm busy and blessed. ◼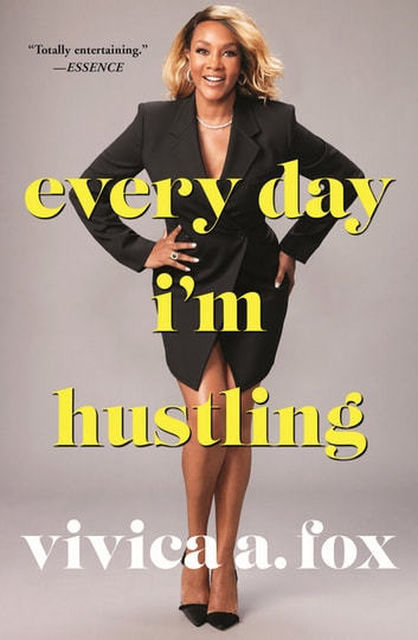 Every Day I'm Hustling
Vivica A. Fox is a dynamo who has created a lasting career on her own, through sheer, roll-up-your-sleeves DIY hustle. Every Day I'm Hustling is a personal book with a message Fox passionately believes in: that you make your own luck, that you never ever wake up in the morning thinking somebody's going to call you and offer you that part or ask you out on that date that's going to change your life, that you have to wake up and put on your longest eyelashes and fiercest heels and go out and make your life happen yourself.

View eBook