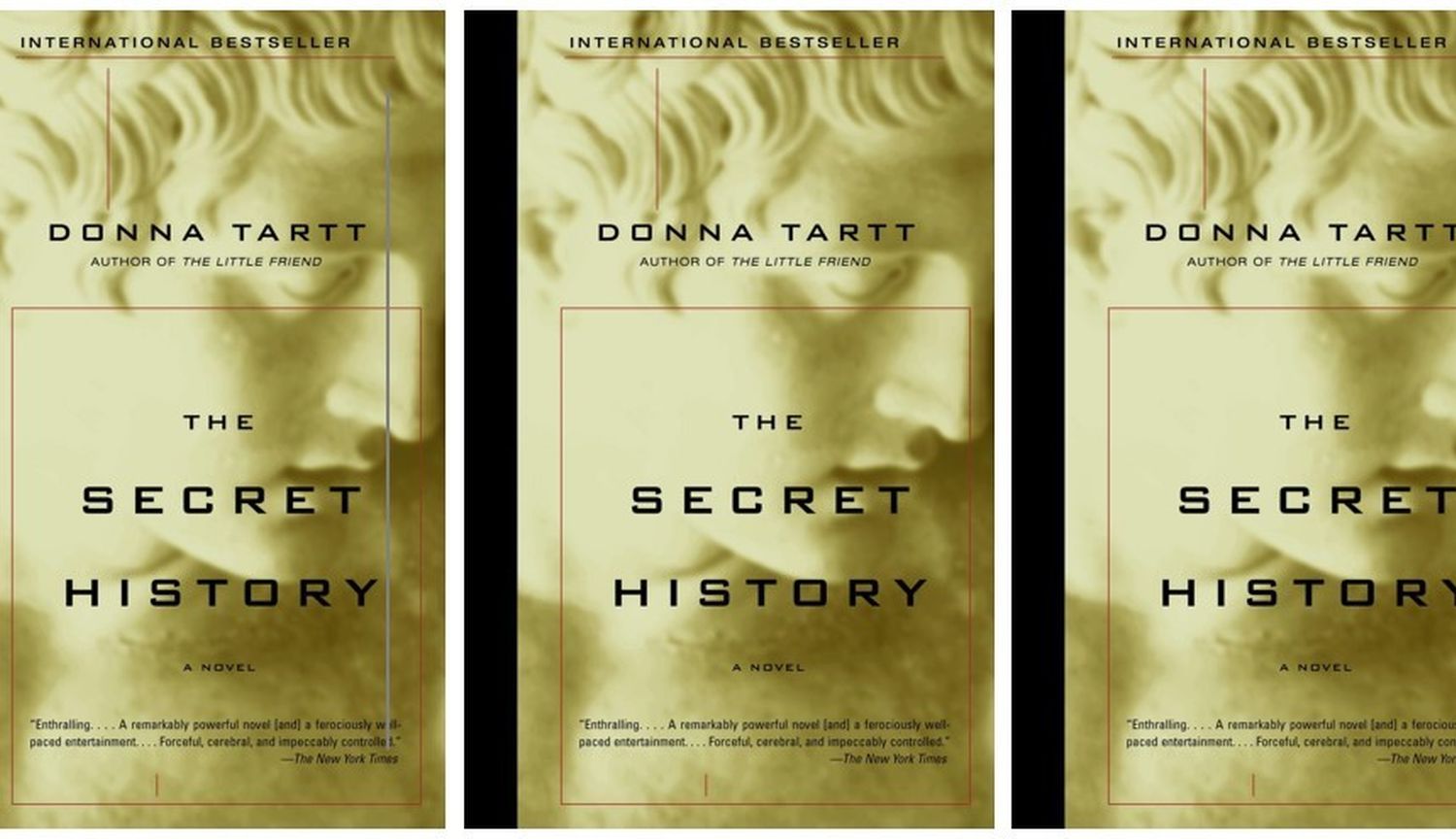 What's Jacques reading?
To help readers everywhere find the best eBooks and audiobooks, we've re-launched our Staff Picks page on Kobo.com.

This month we're hearing from Jacques, Kobo's senior copywriter.

What's your pick?
The Secret History by Donna Tartt.
In the early 90s I worked in an eclectic little bookstore in Montreal, which was very curated by my friend, the owner, Claude Lalumière. He gave me this book knowing I would love it, and I did. It really stuck with me.
That's something in all of her books; there's always a moment or a scene that I'll never get out of my mind even if the rest of the book grows hazy for me. And I think she's gotten better over time -- The Goldfinch from 2013 is one of my absolute favourite books -- but I'm a completist and I like to read things in order, even if the order doesn't matter, so I'm recommending The Secret History.
How does this fit with what you usually read?
I really like a good yarn, the longer the better, with morally complex characters.
Where do you find out about new books?
My friends here at Kobo, and outside of work. I know a lot of readers and we're constantly recommending things to each other. I have a friend from university I lost touch with, but we've been texting each other constantly lately saying, "you need to read this!"
Time for the lightning round!
Let's do it.
Favourite Book:

Impossible. You're getting my top 3.
The Amazing Adventures of Kavalier and Clay by Michael Chabon.
The Goldfinch by Donna Tartt.
And The Time Traveler's Wife by Audrey Niffenegger. I know that's one of Deandra's favourites, but for me I just ignored it for years. I saw the title and it just put me off: I thought it sounded ridiculous. But then a friend of mine, who is not a cryer, told me he'd never read a book that made him cry like The Time Traveler's Wife. For me, that was it. I'm generally a cheerful guy, but I love a sad book. A Little Life, Fall On Your Knees, A Fine Balance -- I'm here for all of it.
Favourite book as a child:
Gordon Korman's Bruno and Boots books like This Can't be Happening at MacDonald Hall! were game-changers for me. I got all the books in a box set at a Scholastic book fair.
I read a lot of Nancy Drew and The Hardy Boys and Alfred Hitchcock and the Three Investigators, which I'm so bitter about not being able to buy anymore. Those books put the kids in real danger, and somehow Alfred Hitchcock was their mentor? It was so amazing.
In grade 6 I was a bit of a class clown, and knowing Gordan Korman was just a teenager when he wrote those books, it made me think maybe I could write a book too.
Favourite way to spend a night in that isn't reading:
I'm a serious TV junkie.
Latest TV binge watch:
Pennyworth. It's a reworking of the Batman character Alfred the butler. It's a very stylish take on his time working in the intelligence community in the 60s. I love comic books, but this doesn't feel anything like shows with capes and superpowers. It's more like Mad Men, with intrigue and spies.
Favourite place to read:
Just reading on the living room couch is good. The balcony overlooks the Gardiner Expressway and I just can't deal with it.
Favourite drink or snack to have with you while you read:
Up until recently it was a vodka martini, but I'm looking for a new favourite now.
Random fact about you:
My social media profile pic is from a Wonder Woman graphic novel written by Grant Morrison and drawn by Yanick Paquette. I lent Yanick my Wonder Woman collection when he was hired to draw her comic in the 90s. ◼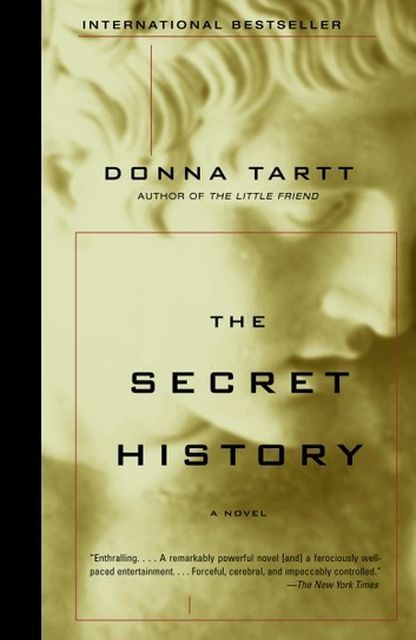 The Secret History
Under the influence of their charismatic classics professor, a group of clever, eccentric misfits at an elite New England college discover a way of thinking and living that is a world away from the humdrum existence of their contemporaries. But when they go beyond the boundaries of normal morality their lives are changed profoundly and forever, and they discover how hard it can be to truly live and how easy it is to kill.

View Book