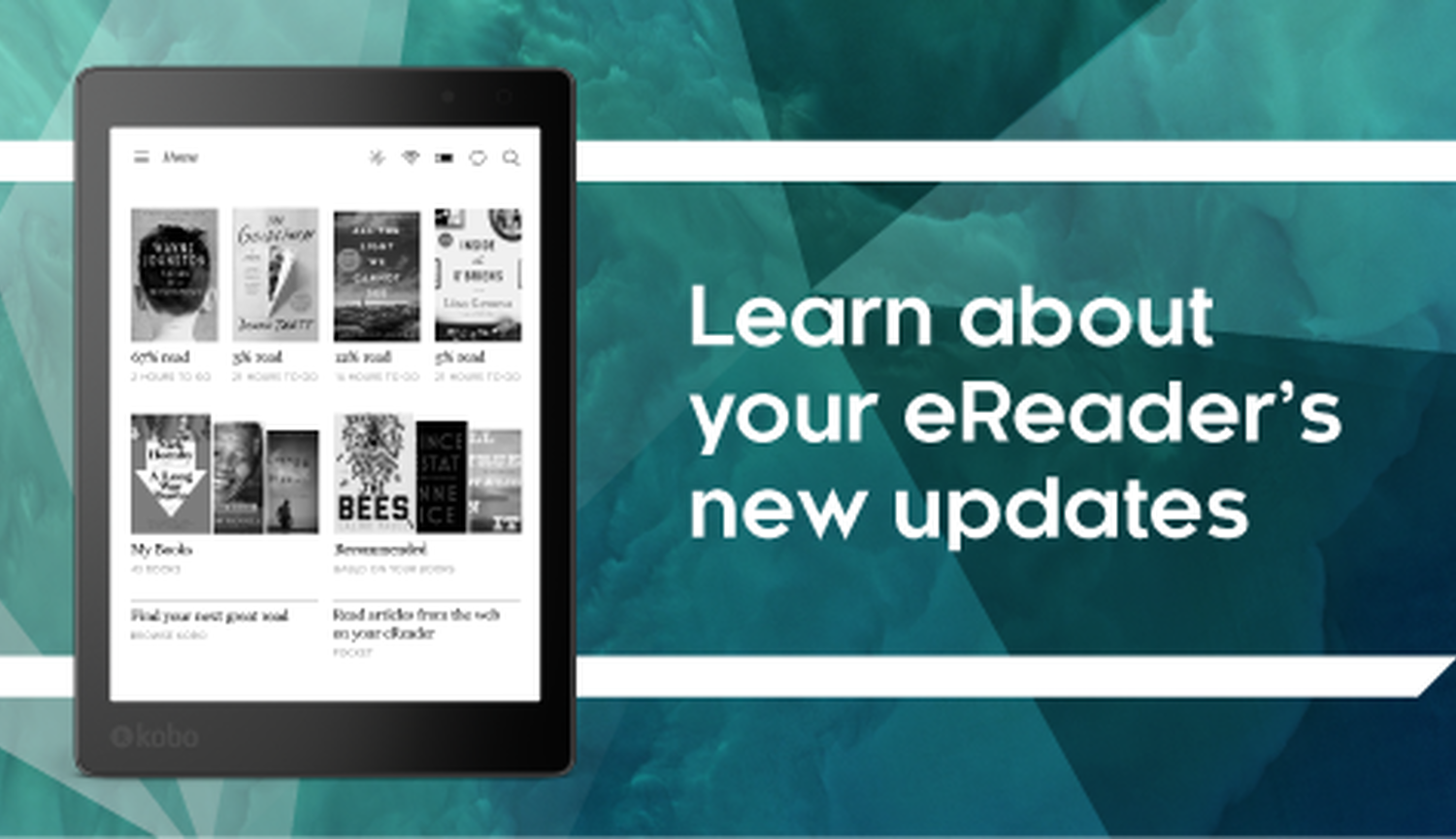 What's new with Kobo eReaders
We've introduced some features you've been asking for, and made some changes to your Kobo eReader's Home screen—because even the most charming home needs a renovation once in a while.
Check out the details below, and remember to sync your eReader over Wi Fi to see these latest updates.
Learn how to sync your eReader
Easier on your eyes
You'll find larger text and book covers on your Home screen, as well as a fresh, clean layout that's easier to see. Your recently opened books can be found on the top row, with no space taken up by what you've already finished.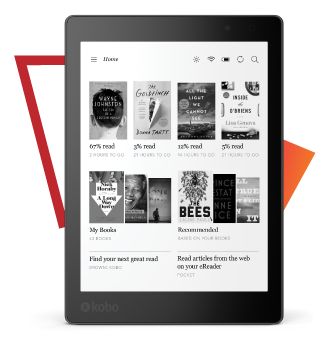 Easier to navigate
All the important sections of your eReader can now be reached from the main menu on the upper left. Also, you can now browse the My Books section with our brand-new Author view to see only your books by a specific writer.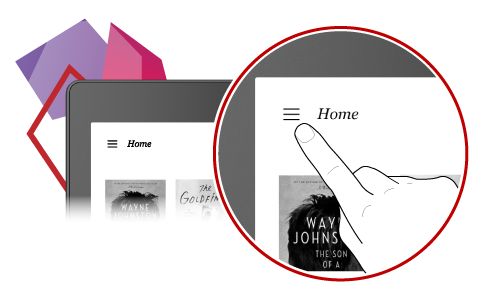 Easier to tap
The status bar at the top of your screen features larger Light, Wi Fi, Battery, Sync, and Search icons with more space between them, so they're simple to locate and easier to tap.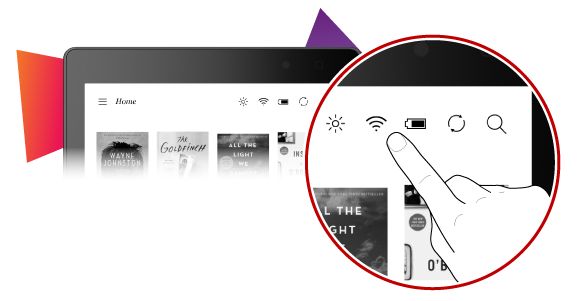 Easier to protect
Keep your stories safe by requiring a 4-digit PIN to unlock your eReader. You can enable this feature from the Settings menu, under Energy Saving and Privacy. Enter your PIN whenever you turn on or wake your eReader.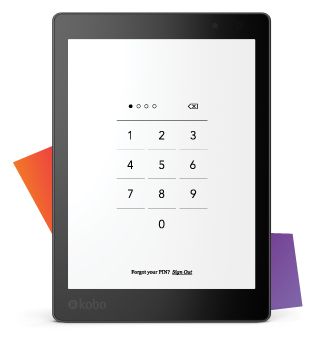 Easier to update
It's important to sync your eReader regularly to download your latest purchases and software updates. Now, when you tap the Sync icon, you'll see exactly what's being updated, and how long it will take.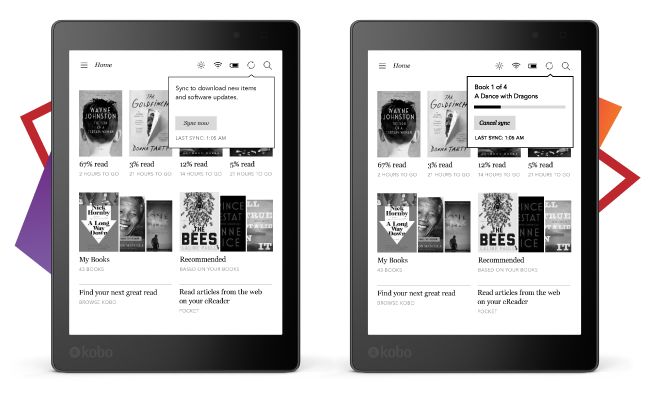 Thank you for reading with us!