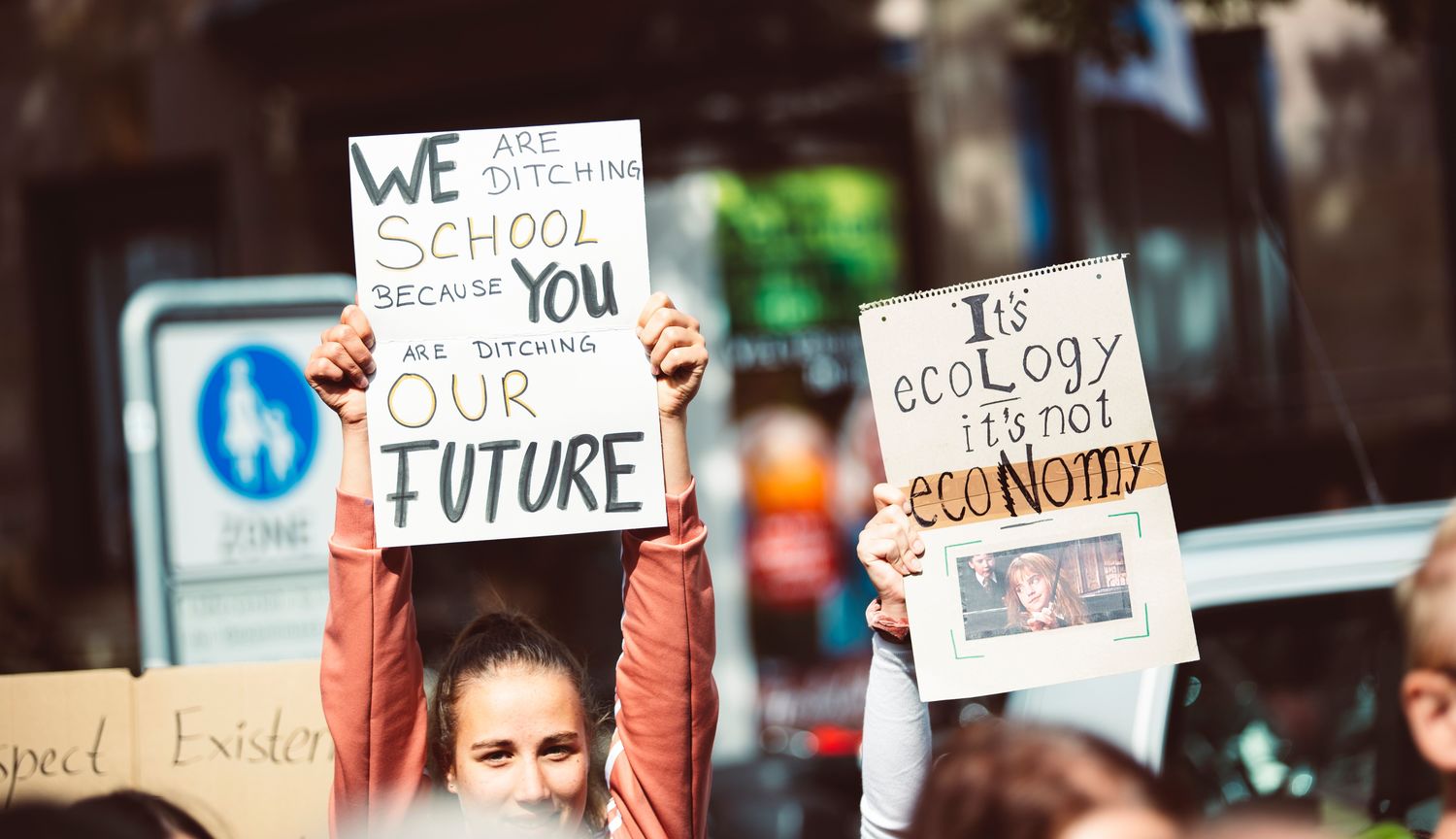 Where there's action, there's hope: the massive momentum of the youth climate movement
"We are not just some young people skipping school … We are a wave of change. Together, we are unstoppable." - Greta Thunberg, in a September 21, 2019 speech to school strikers in New York City, ahead of the UN Climate Action Summit.
Between Sept. 20 and 27, more than six million people left their offices, classrooms, and homes and streamed out onto the streets in the biggest climate protest the planet has ever seen.
Students, teachers, parents, union leaders, activists and ordinary citizens in more than 170 countries – from the Solomon Islands to Iceland, Uganda to Canada – went on strike to demand action on climate change. The City of New York sent out an official announcement to its 1.1 million students telling them they could skip class to attend the strike. In Montreal, the largest school board made Sept. 27 a PD day and cancelled all classes. Entire companies – from Ben and Jerry's and Burton to Patagonia – shut down. Websites, too, went on strike.
An image shared widely on social media captured the #FridaysforFuture phenomenon in three photos: on the left, there's 15-year-old Greta Thunberg, sitting alone on the steps of the Swedish parliament in August 2018. On the right, a photo of thousands upon thousands of people marching in the streets just over a year later.
The montage is a testament to the incredible power and momentum of the youth-led climate movement. In a short time, #FridaysforFuture has popped climate change to the top of newscasts, newsfeeds, and people's minds. It has made activists of people who had never marched or made a sign before. And it has turned the pessimism and hopelessness felt by so many into a potent combination of hope, anger, and urgency.
"The energy around this is different than anything we've seen before. People are coming together in a way we never have: inter-generationally, through youth-led organizations and institutions, and at the grassroots. People understand the potential and power of this moment," says 19-year-old American activist Katie Eder, Executive Director of The Future Coalition, a U.S.–based network of youth-led groups that mobilizes around environmental and human rights issues, and was a key organizer in U.S. strikes.
"How I first got into climate was in sixth grade," says Eder. "We read An Inconvenient Truth, by Al Gore. That was the first thing I read that I really helped me understand the scales and size of the issue. That book transformed my understanding of the issue, and me wanting to do something about it."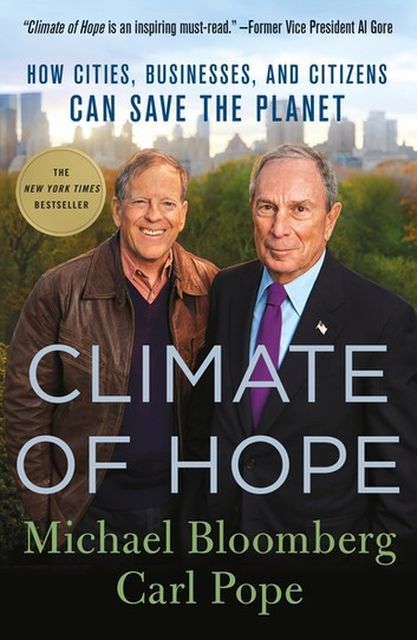 Climate of Hope
From Michael Bloomberg and Carl Pope comes a manifesto on how the benefits of taking action on climate change are concrete, immediate, and immense. They explore climate change solutions that will make the world healthier and more prosperous, aiming to begin a new type of conversation on the issue.
View Book
It's not the first time youth have led the call for action on climate change. In 1992, 12-year-old Canadian activist Severn Cullis-Suzuki silenced delegates at the Rio Earth Summit with a powerful and haunting call to save the planet. "If you don't know how to fix it," she told delegates, please stop breaking it."
But we didn't.
According to David Wallace-Wells, author of The Uninhabitable Earth, more carbon dioxide has been pumped into the atmosphere since the Summit than in all the years prior to it. As the threat of global warming grows, so has the anxiety of the generation that will bear the brunt of it.
It was reading the 2019 IPCC report that compelled 16-year-old Emma-Jane Burian to act. "I've always had a big passion for the environment. And then I read that Canada is warming at twice the rate as the rest of the world. I wanted to do something but I didn't know how. This gives me a way to do something in a meaningful way," she says, referring to the strikes.
Burian is the leader of Our Earth, Our Future, a Victoria, B.C.–based group that's been leading strikes since early 2019. Her passion for environment issues dates back to childhood, when she and her family lived on Burnaby Mountain. The Trans Mountain Pipeline ran through her backyard. "I'd go on walks with my parents and there were these big yellow signs warning you not to dig because there was a pipeline. I was always really worried about it," she remembers.
On Sept. 27, Burian and other youth groups helped to mobilize thousands of people in front of the provincial legislature in Victoria – the largest strike in the city so far. "Kids are feeling depressed that we might die and that there might not be people there to save us," she told the Times-Colonist newspaper. "Organizing helps combat that for me."
Books, too, have fed and informed Burian's desire to be involved in the issues. Richard Wagamese's One Story, One Song allowed her to learn about Indigenous perspectives on climate and the environment. Climate of Hope, by former New York City mayor Michael Bloomberg and former Sierra Club ED Carl Pope, provided insights on the tools cities have at their disposal to combat climate change.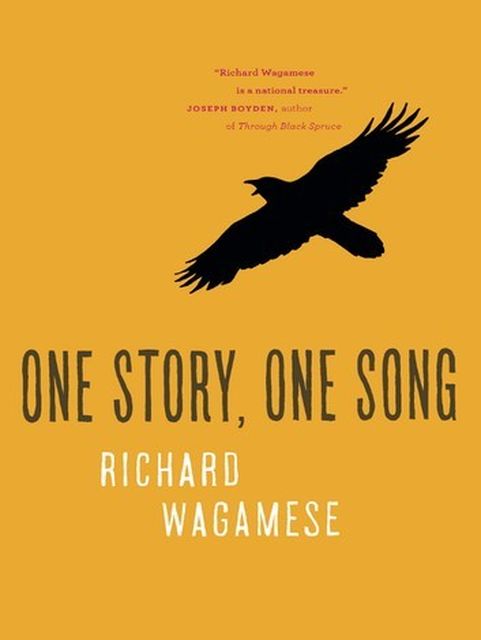 One Story, One Song
In One Story, One Song, Richard Wagamese invites readers to accompany him on his travels. He focuses on stories: how they shape us, how they empower us, how they change our lives. The tales are grouped according to the four essential principles Ojibway traditional teachers sought to impart: humility, trust, introspection and wisdom.
View Book
Aliénor Rougeot is an economics major at the University of Toronto and a coordinator with the Toronto chapter of #FridaysforFuture. "There's so much to do. And so much at stake. I know I have a lot of energy to contribute, so I should," she says when asked why she got involved. "I grew up with a lot of privilege. So I feel it's my duty to step up for others. That's been a driving force for me. There are a lot of people who need someone to step up. There are also a lot of people who are happy with the status quo. I figure, if it's one against one, then maybe we win."
Rougeot and #FfFTO were leaders of Toronto's Sept. 27 strike, which drew tens of thousands of people to the Ontario legislature to call for a list of demands including the rejection of new fossil fuel projects, the protection of Indigenous rights through the adoption and implementation of the UN Declaration on the Rights of Indigenous Peoples, a commitment to funding workers to transition to a low-carbon economy, and the enshrinement of environmental rights in the law.
Rougeot cites the book Emergent Strategy as a source of inspiration for her activism, and a tool for learning how to manage the feelings of burn-out experienced by many activists. When she's looking for hope, she turns to Malala Yousafzai's biography, I Am Malala.
"The school strikers a huge source of inspiration and motivation for me," says Danielle Gallant, a lawyer with Ecojustice's climate change team, which takes legal action on environmental issues. "Personally, knowing that this many young people care about the work we're doing keeps me going. From an organizational standpoint, the fact that they're highlighting issues to government helps us when we're going to court and advocating for climate action."

"Older generations have continued to fail our generation by repeatedly choosing money and power over our lives and our futures."
Increasingly, the school strikers' fight for climate isn't just happening in the streets. As election campaigning ramps up in Canada and the U.S., activists have also been making waves in the halls of power. In early September, Katie Eder challenged Democratic Party candidate and former U.S. Vice-President Joe Biden during CNN's Climate Town Hall. "Older generations have continued to fail our generation by repeatedly choosing money and power over our lives and our futures," she said. "So how can we trust you to put us, the future, over the wants of large corporations and wealthy individuals?"
For youth who aren't old enough to vote, strikes provide an outlet, a way to voice fears and frustrations. "It's important because we're the ones who have the most to lose. We're also the ones who are taking it the hardest mentally. Eco-anxiety is a huge problem. We were just born under this threat, and we weren't involved in the discussions before," says Rougeot.
For those who can vote, like Eder, the ballot box is the next frontier. "If we're not voting, none of this matters," she says.
Rougeot will vote in her first federal election this year. "What I'm really looking for is someone who shows and thinks that climate is the baseline of what we should be debating on," she says. She's not alone in wanting action: polling shows that 82% of Canadians think climate change is an extremely serious or serious problem.
Regardless of the outcome of upcoming election, student strikers intend to keep up the pressure. "Some people say we should study to become climate scientists or politicians, so that we can, in the future, solve the climate crisis, " Thunberg said In her speech at the UN Summit on Climate Action. "But by then, it will be too late. We need to do this now."
By centering the climate conversation on equity and human rights, the school strikers have made room at the table for groups that have been marginalized from the conversation before. Their decentralized approach and focus on bridge-building and intersectionality have brought many people to the table and to the streets who were previously working in silos.
"Uniting nationally and internationally around this movement can do so much," says Eder. "When you look at young people who are organizing, Israeli and Palestinian kids are striking side by side. That means something. We're striking to call attention to the climate crisis, but this movement is a vehicle for so much more. I really hope that not only do we see climate action, but that we see action on justice and equity, and a cultural shift that's focused on how can we come together and unite over these things we all have in common."
Looking for more books that can help you learn more about the issues and inspire you to act? Burian, Eder, Rougeout, and Gallant also recommend: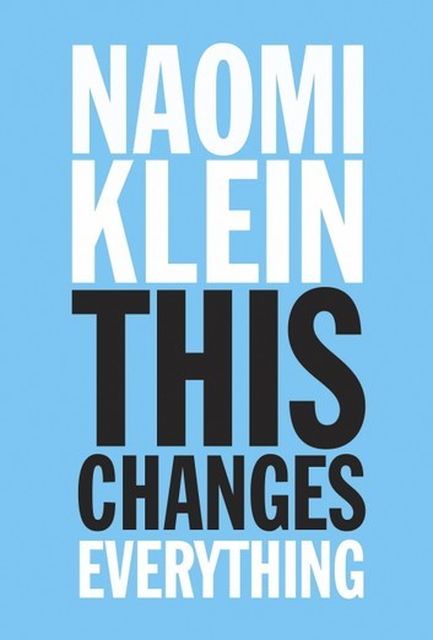 This Changes Everything
Climate change, Klein argues, is a civilizational wake-up call, a powerful message delivered in the language of fires, floods, storms and droughts. Confronting it is no longer about changing the light bulbs. It's about changing the world—before the world changes so drastically that no one is safe. Either we leap—or we sink.
View Book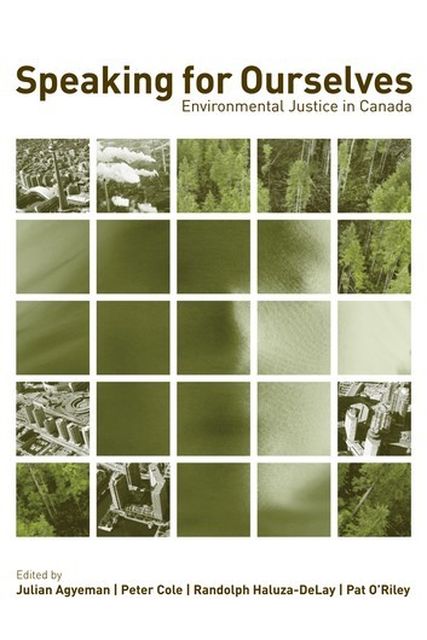 Speaking for Ourselves: Environmental Justice in Canada
Environmental justice as a concept has evolved over the past two decades to offer new, challenging directions for social movements, public policy, and public planning. This innovative and engaging collection gives a voice to multiple perspectives on environmental justice and its construction in Canada.
View Book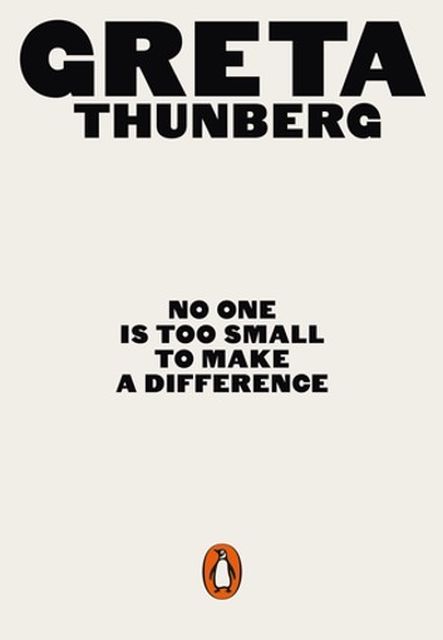 No One Is Too Small to Make a Difference
This book brings you Greta in her own words, for the first time. Collecting her speeches that have made history across Europe, from the UN to mass street protests, No One Is Too Small to Make A Difference is a rallying cry for why we must all wake up and fight to protect the living planet, no matter how powerless we feel. Our future depends upon it.
View Book