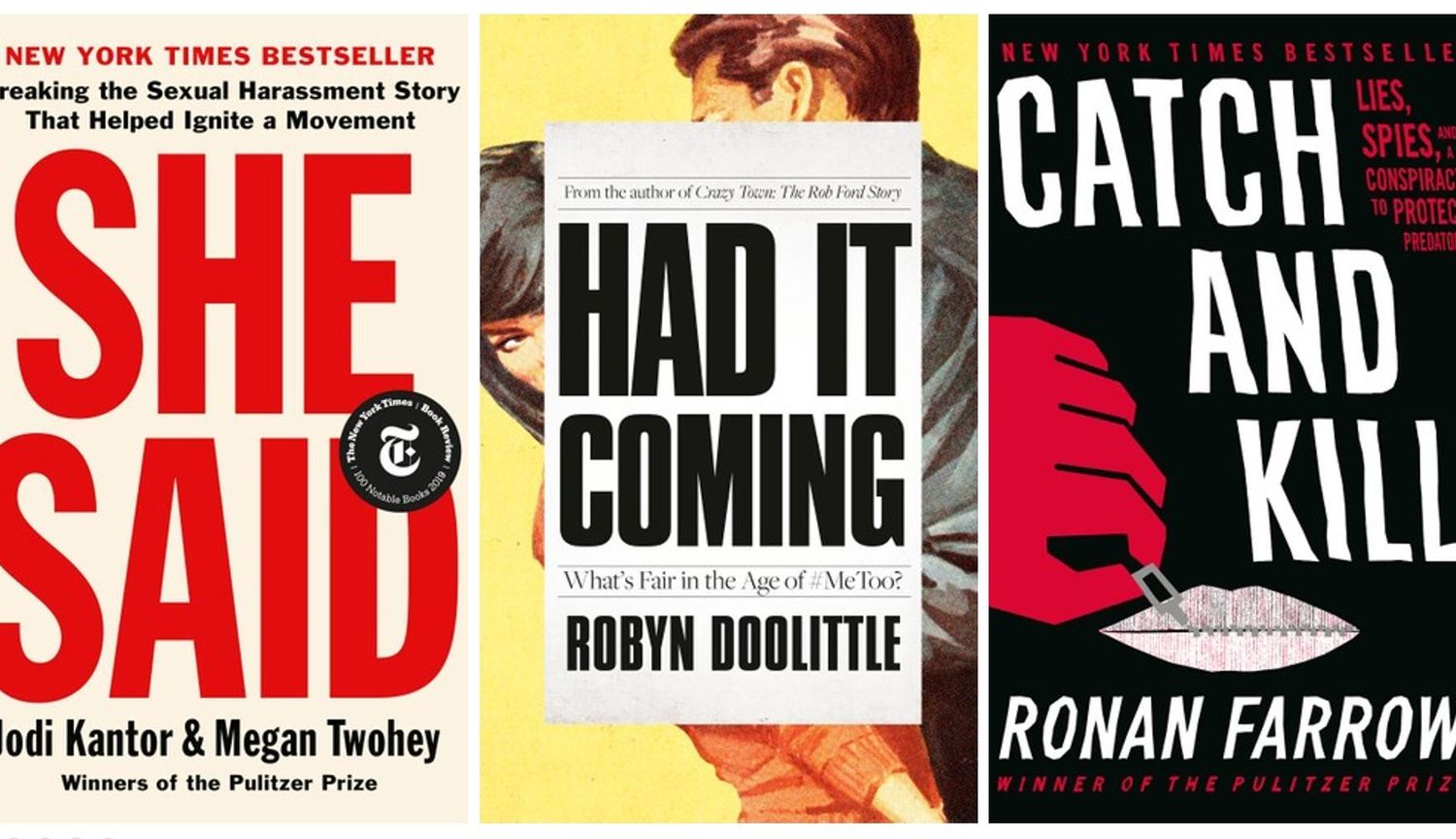 Must-read books on #MeToo
In the early autumn of 2019, a trio of books arrived all addressing the topic of sexual harassment, the criminal justice system's handling of sexual assault, and nefarious agents working to cover up sex crimes. It was a lot for readers to take at once but with the benefit of hindsight and after several screen adaptations, we can make some recommendations and guide readers through the issues.

What exactly is meant by #MeToo?
In 2006 civil rights activist Tarana Burke coined the phrase "Me Too" to express sympathy and common purpose with survivors of sexual assault.
"On one side, it's a bold declarative statement that 'I'm not ashamed' and 'I'm not alone.' On the other side, it's a statement from survivor to survivor that says 'I see you, I hear you, I understand you and I'm here for you or I get it.'"
In 2017, actress Alyssa Milano used the phrase as a hashtag, #MeToo (without attribution to Burke) to start a discussion on social media in response to a New York Times report covering accusations of sexual assault against Harvey Weinstein and his efforts to silence his accusers. So "Me Too" isn't specifically about Harvey Weinstein, but its current cultural prominence has a lot to do with the accusations that came to light against him.
What are the books published about it?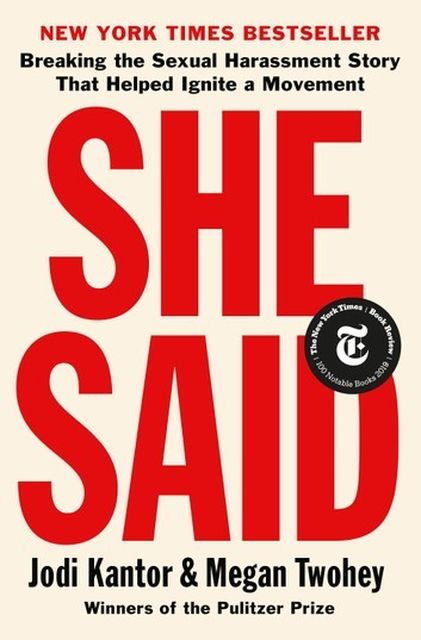 She Said

:

Breaking the Sexual Harassment Story That Helped Ignite a Movement

She Said is written by the New York Times reporters who wrote the 2017 report after researching and interviewing subjects for months. They learned about a mountain of settlements and non-disclosure agreements piled atop a shocking pattern of behaviour. This book is the story of the investigative journalism that drove their work at the Times and includes the authors' impressions of how their reporting altered how society at large thinks about sexual assault.

View eBook View Audiobook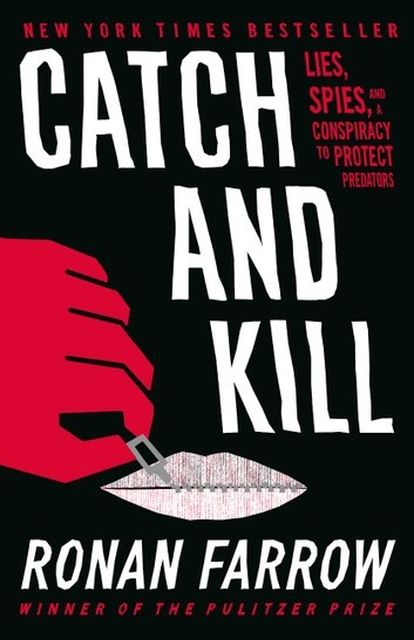 Catch and Kill

:

Lies, Spies, and a Conspiracy to Protect Predators

Catch and Kill is written by Ronan Farrow, a writer for the New Yorker. He stumbled across rumours of a powerful sexual predator operating in the movie business, and like Kantor and Twohey, he investigated and spoke to accusers. But Catch & Kill focuses on what happened to Farrow when his pursuit of the facts unleashed a series of threats to his personal and professional safety.


View eBook View Audiobook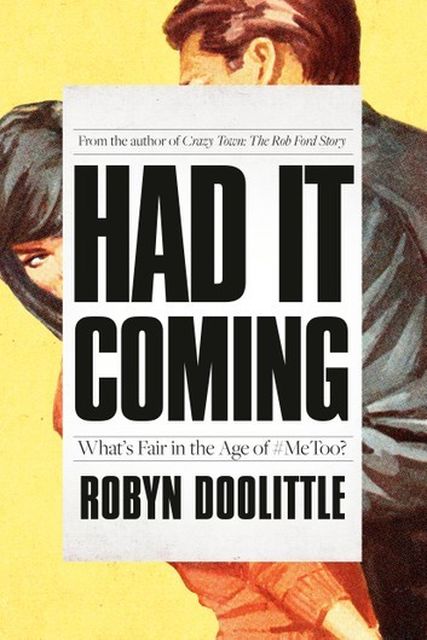 Had it Coming

:

What's Fair in the Age of #MeToo?

Had it Coming by Robyn Doolittle looks at what happens to sexual assault cases when they're reported to the police (specifically in the Canadian criminal justice system). It's based on reporting she did for The Globe & Mail where she learned that a very high percentage of reports get labelled "unfounded" and are dismissed outright, usually on the basis of a single police officer's opinion formed without training in the psychology of trauma, and under a mistaken understanding of consent as a legal concept.

View eBook View Audiobook
Why are these names familiar?
Ronan Farrow is the son of actress Mia Farrow (and he is estranged from his father, Woody Allen). Robyn Doolittle was the Toronto Star's City Hall reporter during the troubled administration of the late Rob Ford (which she wrote a book about). As for Kantor & Twohey… if you recognize their names now, it's likely a product of effective publicity about the book and the movie based on it.
Which of these books should I read?
If you really want to read about the crimes of Harvey Weinstein, then it's between She Said and Catch and Kill.
Between those two books, it's a question of what you want to find out most. She Said is a tale of classic journalism akin to All the President's Men; our heroes are the reporters whose wits lead them around every obstacle thrown in their path to ultimately arrive at the facts. If you want a story that celebrates journalism as the dogged, rigorous pursuit of truth, Kantor & Twohey's She Said is the one to read.
Catch and Kill is more of a page-turner, though no less serious a work of reportage than She Said (the work it's based on won Farrow a Pulitzer Prize for journalism). Where Kantor & Twohey report on the crimes and victims, Farrow covers the cover-up. If you're intrigued by how such violent and abusive behaviour was kept from the public's knowledge for decades, and you're up for a thrill ride where a journalist is pulled into their own story and forced to take extraordinary measures to bring truth to light even if it costs him his life, then Catch and Kill is your book.
Robyn Doolittle's Had it Coming does a great job laying out the social and legal forces at play that have led to a system where reported sexual assaults yield a 5% conviction rate—and why we tolerate it. She presents some challenging ideas about what justice might need to look like to avoid a backlash against #MeToo, and where she sees gaps between what the legal system is for and what society seems to be demanding of it. She writes clearly and can keep a reader engaged through some tricky explanations, which is the kind of steady-handed writing this topic needs right now. ◼