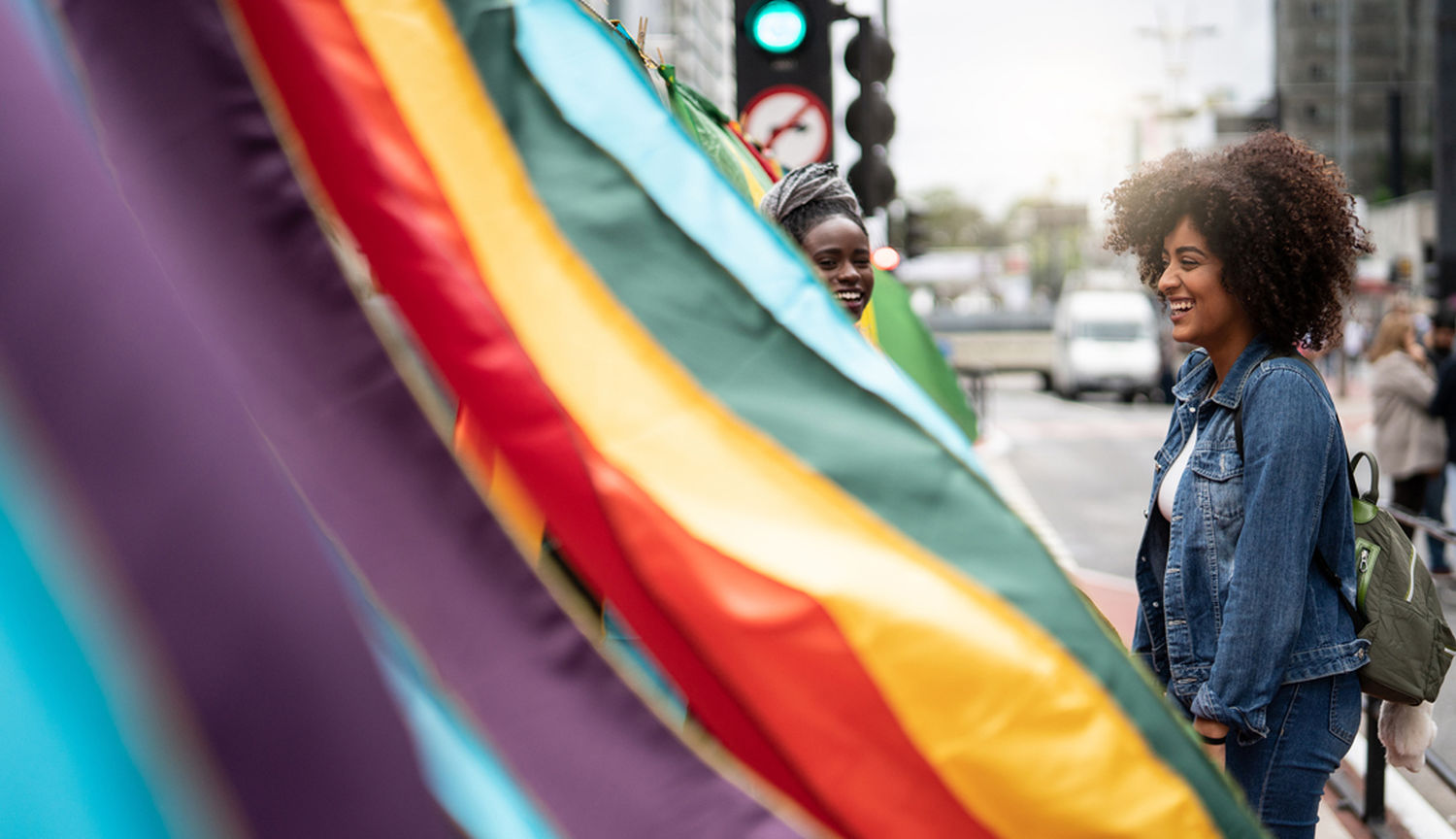 Why Pride still matters
SAMRA HABIB is a writer, photographer, and activist. She's covered topics ranging from fashion trends and Muslim dating apps to the rise of Islamophobia in the US. She works with LGBTQ organizations internationally, raising awareness of issues that impact queer Muslims around the world. We Have Always Been Here is her first book, available as an eBook and audiobook.
I met Shay a few summers ago in Istanbul. I had landed in the city hoping to photograph queer Muslims for my photo project entitled, Just me and Allah. My hope is to explore what it means to be Muslim when you're queer. The project is about navigating Islam through a queer lens. The work aims to bring light to the struggles and often complicated experiences of being queer Muslim. So many of us are not accepted by the mosques that taught us the comfort of spirituality and community. We are haram, a sin, they tell us. What I didn't know at the time was that by asking my subjects their stories, I was trying to find the courage to share my own.
Unlike most of my subjects who stared defiantly at the camera as I took their picture, Shay asked if I could not show his face. I obliged. He couldn't have been older than 20 yet he had lived through so much. He had moved to Turkey from Iran after being continuously bullied in high school by boys because he is gay. The religious and homophobic laws of the government finally forced him to leave Iran after years of hiding his identity and flee to Istanbul.
So many of us hide to feel safe.
After the authorities in Iran learned that he had a profile on a dating website that was popular among gay men, Shay started receiving messages asking him to stop being a sexual deviant. In other words, to stop being gay.

Pride is about daring to take up space—one of the ultimate forms of resistance. To boldly claim "we exist!".
I photographed the back of his head as he stared at an alleyway behind a soap shop in Cihangir as the call to prayer blared from a nearby mosque. Concealing his identity meant that if he were ever to go back to Iran, the authorities wouldn't harass him for publicly acknowledging that he's gay.
He misses his mom, he told me.
I often hear queer folks wonder out loud if Pride still matters. I can't help but think of queer Muslims I have photographed, people like Shay, who dream of living in a place where their identity isn't just accepted but is celebrated at one of the biggest events in the city. Where parents and grandparents walk proudly proclaiming their love for their LGBTQ children and grandchildren. Despite attending Pride for over 15 years, the sight still makes me teary-eyed. It took so much for us to get here.
For so many of us who have had to hide to feel safe, there is nothing more validating than being told by your community and the people you love that you are perfect exactly as you are. Many of us might never see a day when our parents publicly accept us and tell us that they are proud of us.
To me, Pride is about daring to take up space—one of the ultimate forms of resistance. To boldly claim "we exist!". Nothing brings me more joy than to witness groups like SALAAM Canada, a queer Muslim organization march during Pride. To see the group get bigger and bigger each year brings me an enormous amount of joy. And when I feel bold enough, I march along. For Shay and others who can't.
Read more of Samra's words in her debut memoir, We Have Always Been Here - available as an eBook and audiobook.