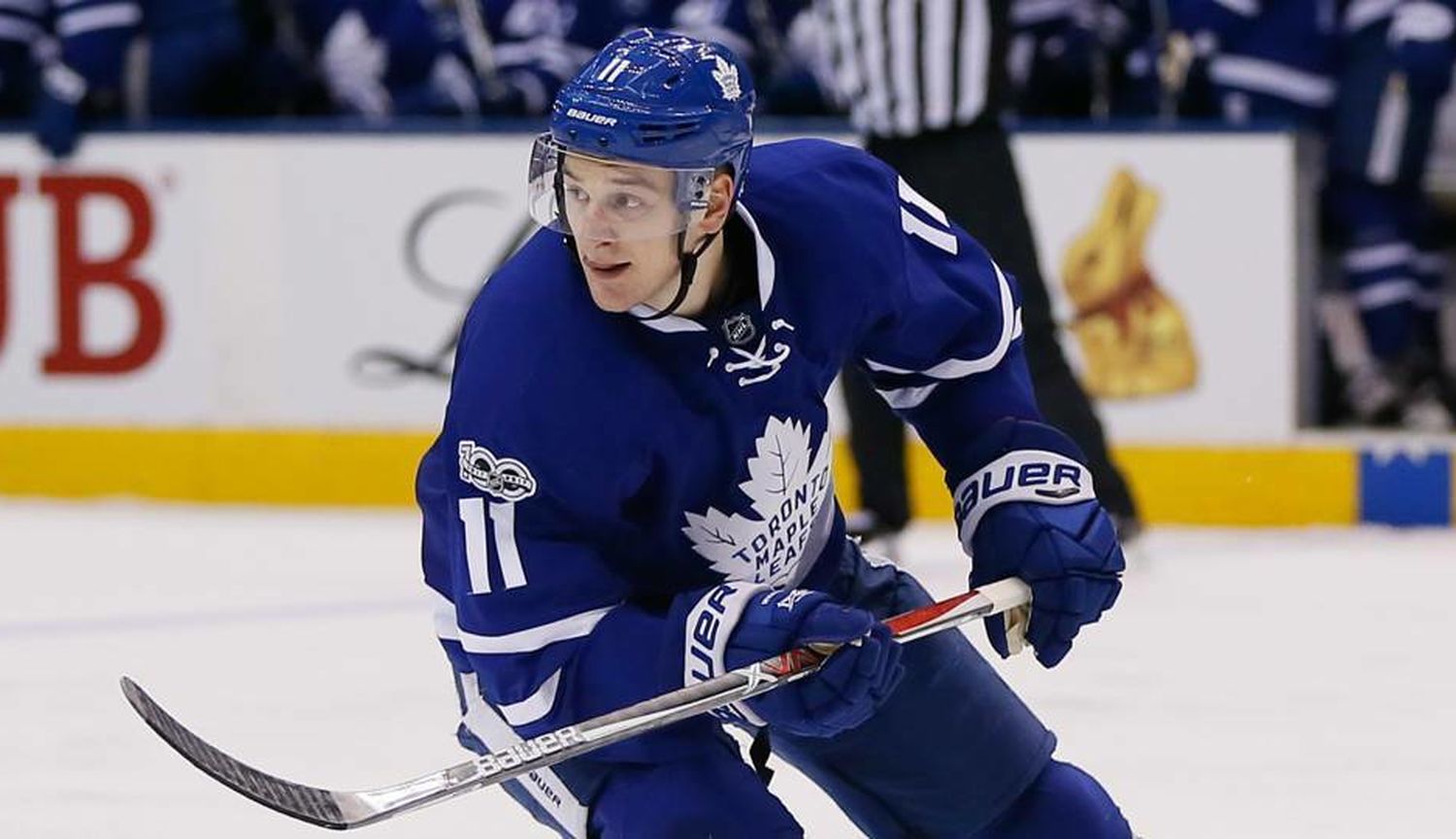 The double life of hockey star, Zach Hyman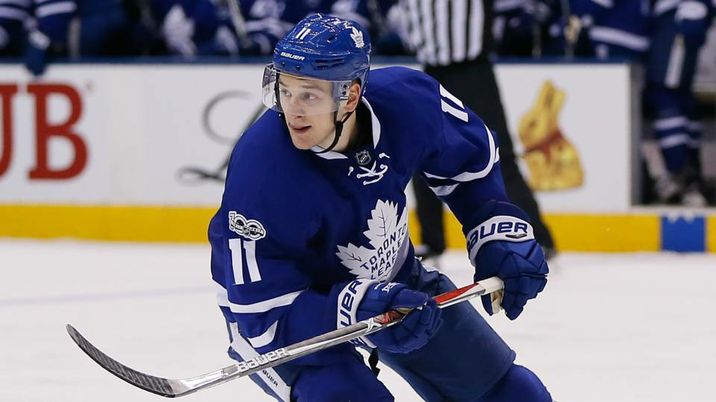 Photo credit: John E. Sokolowski
In a way, professional sports as a living is like endless childhood.
Scrape off the mega-million-dollar contracts, the sweaty intensity of elite competition, the pressure of pleasing or displeasing a fan base, and it still comes down to the games people play.
So perhaps it's not so unusual that Zach Hyman remains very much in touch with his inner child, while toiling as a Maple Leaf, the team he grew up adoring as a Toronto born and raised youngster.
On the side, Hyman is also a published – and best-selling – author of children's books. Now that's rather exceptional.
The kid inside Hyman has emerged as the fictional protagonist in a trio of beautifully illustrated books: Hockey Hero, The Bambino and Me, and The Magician's Secret, which came out in April.
He's a reader and a writer, the latter only slightly more rare than the former in NHL dressing rooms, where players can most commonly be found staring into their smart phones or playing video games, but that's true of all big league inner sanctums.
"I love video games too," the 26-year-old is quick to point out.
But all those down-time hours on the road, after practice and in the off-season, from one hotel room to the other, on buses and planes, allows his imagination to roam as well. "I get ideas and I write them down in my phone, to start. Sometimes I'll go back weeks later and think, no, that isn't any good, and erase it. Or I'll develop the idea on my computer. I really enjoy the process of creating a story."
It began when Hyman was in Grade 7 and wrote an essay – a story – for a school competition. He won the award. So, Hockey Hero sprung first from his creative mind but came second in his grown-up literary oeuvre after The Bambino and Me.
"I love to read, it's been a huge part of my life," says Hyman, who has participated in reading sessions at schools throughout the GTA as an ambassador for Right to Play, a global organization that promotes sports as a tool for empowering and educating kids.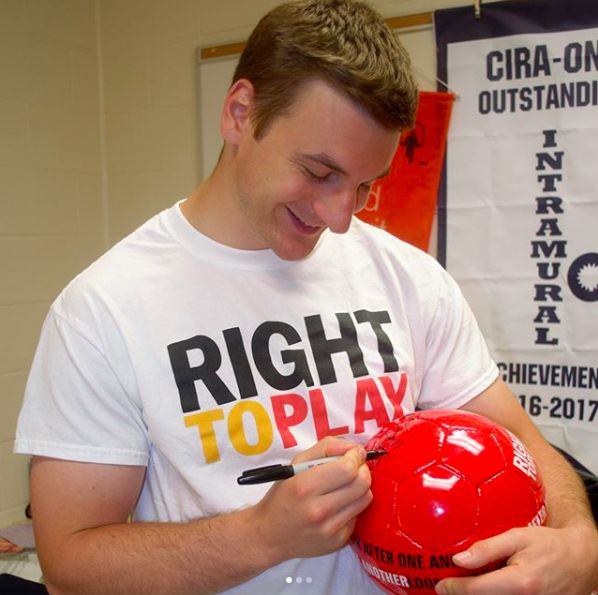 Where his parents read to him as a child, he in turn read to his younger siblings. "I have four younger brothers – there's almost an 11-year age difference between me and the youngest – and I would always read to them."
Hyman, who attended the Canadian Hebrew Academy of Toronto, went the scholar route on his way to the pros, majoring in history at the University of Michigan, though he'd also been accepted at Princeton. "First time living away from home, doing my own laundry, cooking my own meals. It was hard.''
Nevertheless, he put up an A-plus average and was a finalist for the Hobey Baker Award, given to the top National Collegiate Athletic Association men's hockey player. Selected by the Panthers in the fifth round of the 2008 NHL draft, he never actually played for Florida and was signed by Toronto in 2015. "I didn't play my first pro game until I was 23. That was four years I needed to develop as a player. Everybody has their own path to take in life. That's a theme in my books."
Hyman was among the few Leafs who brought their A-game in the series with Boston. Despite a privileged upbringing – he was raised in posh Forest Hill – the hard-nosed forward has been praised by coach Mike Babcock for his blue-collar work ethic, battling for pucks in the corner on a line with marquee star Auston Matthews.
He made believers out of non-believers. "There have been a lot of people who doubted me along the way."
And that's a narrative which imbues his books.
"The theme of all the books is to believe in yourself and making your dreams come true."
Hockey Hero is about a shy boy who goes from bench warmer to peewee championship superstar. The Bambino and Me revolves around a youngster who idolizes Babe Ruth, incorporating real quotes from the legendary baseball player that Hyman found after many hours of dedicated research. The Magician's Secret, which stitches together adventure stories, was inspired by Hyman's own grandfather.
A planned fourth entry will have a basketball tableau.
As a reader, Hyman inclines towards science fiction, citing the Red Rising trilogy by Pierce Brown as among his favorites. In younger days, he was a big fan of the Harry Potter books.
These days, of course, it's mostly about hockey, fitting in his 40-page authorship ventures where he can. Maybe, in the future, he'll try writing for adults as a full-time occupation. "I'd like to do that when my playing career is over. But a novel requires so much concentration and time.
"I'll keep writing though, definitely. Writing has always been a part of my life. It will always be a part of my life."