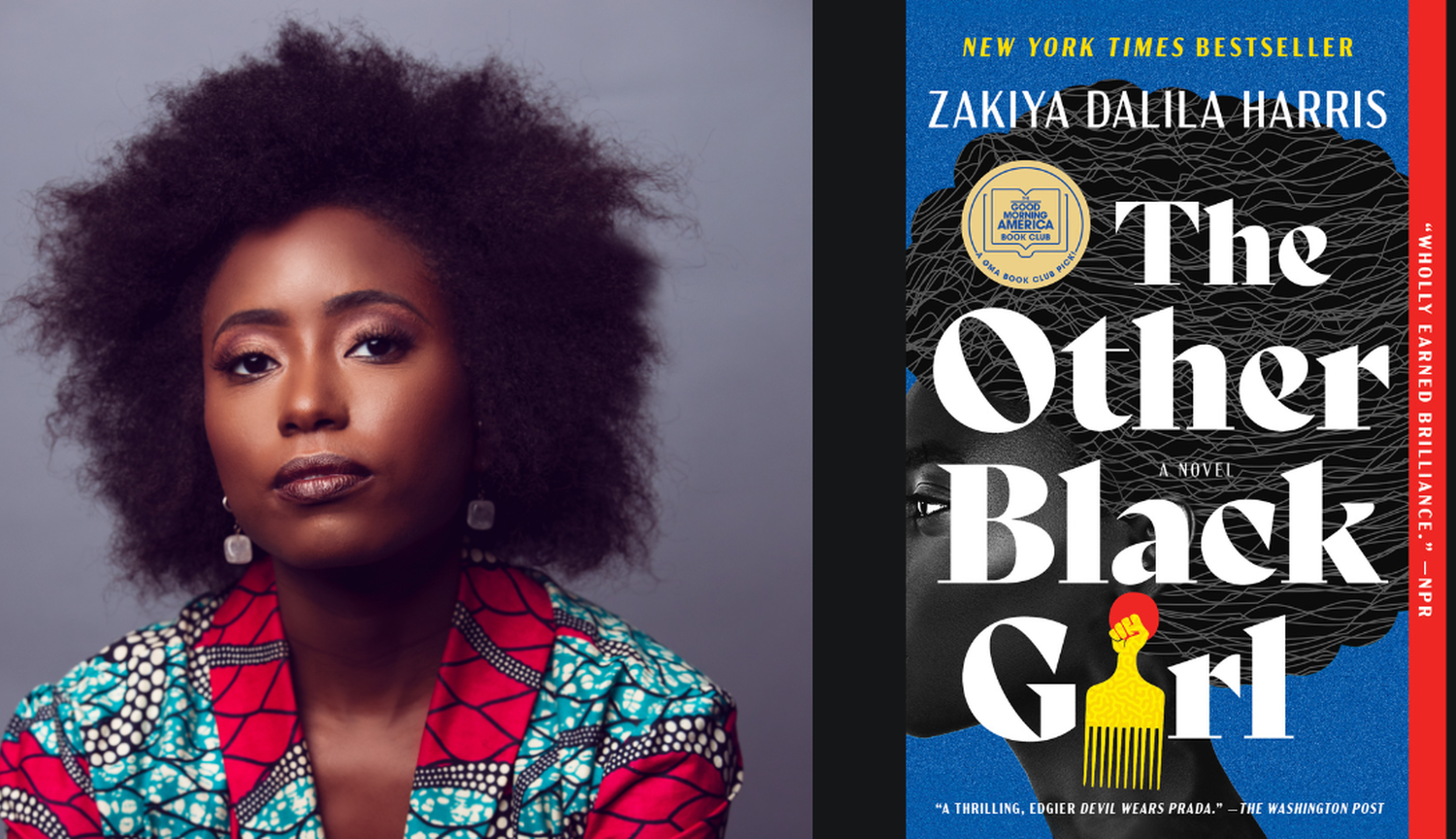 Zakiya Dalila Harris, author of The Other Black Girl
Zakiya Dalila Harris spent nearly three years in editorial at Knopf/Doubleday before leaving to write her debut novel The Other Black Girl. Prior to working in publishing, Zakiya received her MFA in creative writing from The New School. Her essays and book reviews have appeared in Cosmopolitan, Guernica, and The Rumpus. She lives in Brooklyn.
Kobo: How did you come to write The Other Black Girl?
Zakiya Dalila Harris: A lot of Nella's background comes from my own experiences being Black in mostly white spaces, but the actual impulse to start writing this book came after I ran into another Black woman in the bathroom of the publishing house where I used to work. At the time, I was the only Black woman working on my floor, so when I clocked her work badge, I was super excited. But she didn't seem to even notice me, and when no "Hooray, we're both here!" moment happened between us, my imagination ran away with all the possible reasons why. It made me consider a truism shared among many Black people regarding our presence in predominantly white spaces: "There can only be one of us." While it's often said as a joke, the idea that a particular space becomes "more diverse" by simply sprinkling in one Black person (or one person from any marginalized background) comes from a real place. It also has a sinister edge to it because if there can only be one of us… what happens when there are two? And what happens if we don't get along?  
These questions were at the forefront of my mind when I started writing about Nella's experiences with her new Black coworker, Hazel, and as I fell deeper into the story, I also grew interested in the meaning of success and the fine line between "assimilation" and "selling out."
Kobo: What are some of your writing essentials that help get you in the mood to write?
ZDH: A pen and paper. A beverage—coffee by day or, at night, wine or whiskey. Music, depending on what I'm working on and how close the deadline is. And oftentimes, having other people around me, because writing in public spaces keeps me focused. (It also keeps me off the Internet!)
Kobo: What is some advice you'd give to individuals trying to break into the publishing world today? 
ZDH: I'm not too sure what the application process is like these days, but when I applied to my editorial assistant position seven years ago, so much of it had to do with who you knew and what programs you had completed. I do believe there are ways to get into the industry without being in or being related to the publishing world already, though. Keep an eye on Bookstagram and Book Twitter as houses will sometimes post openings; plus, it's also useful for simply getting a feel for the publishing landscape. Oftentimes, authors will thank their editors and publishing houses by name when their books release, and it's a good way to know who's publishing what stuff where. But even before that, I would suggest doing some research! Pick up your favourite books, check the spines, and then go to the publishers' websites. Read about all of their imprints, and decide which ones you might want to set your sights on.
Kobo: Can you spill any details on the upcoming Hulu adaptation of The Other Black Girl?
ZDH: I can't say too much just yet, but I can say the adaptation takes all the fun and freaky stuff that's in the novel and ramps it up to a whole new visceral level because the new medium really allowed us space to build out all of the book's genres. It also allowed us to delve deeper into the secondary characters, so you'll see a lot more of Malaika, Hazel, and so many others.
Kobo: What books are you most excited to read in 2023? 
ZDH: So many! Nana Kwame Adjei-Brenyah's sci-fi/fantasy Chain-Gang All-Stars, Katherine Faulkner's domestic thriller The Other Mothers, and Kashana Cauley's social satire The Survivalists, to name a few.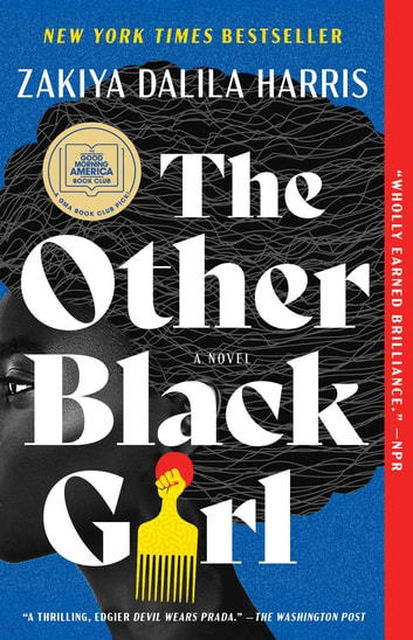 The Other Black Girl
​​Urgent, propulsive, and sharp as a knife, The Other Black Girl is an electric debut about the tension that unfurls when two young Black women meet against the starkly white backdrop of New York City book publishing.
View eBook
View Audiobook