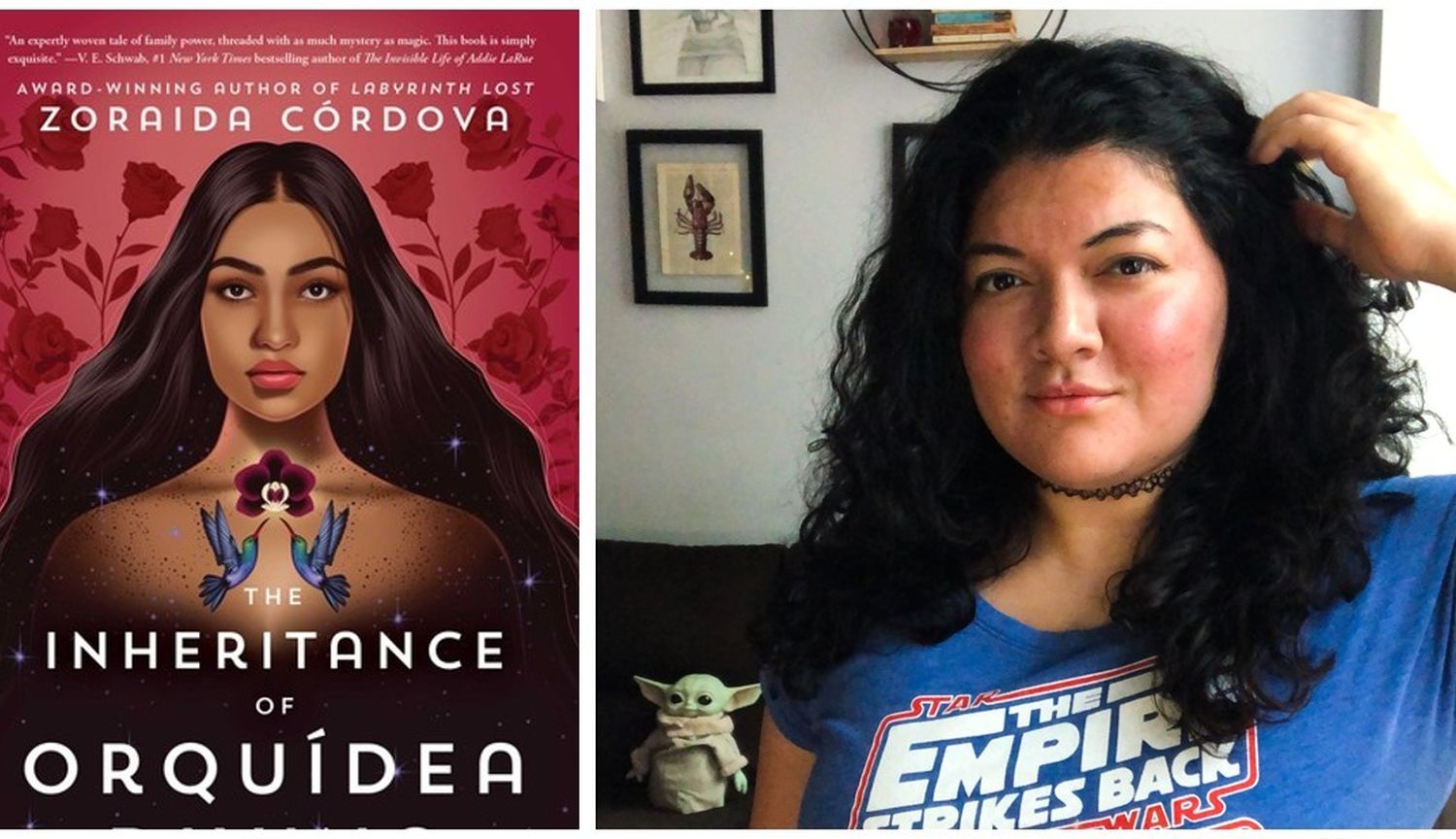 Zoraida Córdova on her divine new novel
What are you reading lately? Have your reading tastes shifted at all over the last year and a half?
Lately I'm reading a lot of romance! My favorites so far have been Saint by Sierra Simone and The Heart Principle by Helen Hoang. I think I'm attracted to the same things no matter what genre. I need a strong voice, snappy dialogue, and romance. Though, during the pandemic I've mostly read by listening to audiobooks.

The multigenerational novel has many antecedents, but in The Inheritance of Orquídea Divina you present different generations in parallel, switching between the past and present. Were these stories always playing out in parallel in the writing process, or was there a time when you conceived of them sequentially – possibly as their own novels in a two-part series?

You know, the chapters that show Orquídea Divina's past came several rounds after the first draft. As I was writing my editor's questions lead me to the realization that we needed to know more. Why did Orquídea do the things she did? We needed to see it. I wasn't thinking of them as separate novels, but a very long story of one family.

With both the Brooklyn Brujas and Hollow Crown series on the go, and this new standalone novel for adults, I wonder if you could give us a sense of how many projects you have in play at a single time? Do you structure your deadlines and commitments to provide contrast against one another?

I actually started The Inheritance of Orquídea Divina before the Hollow Crown series! It just happened that one took longer than the other to finish. It is true that I juggle many contracts at once. But I can't write something on the same day. I outline as much as I can and then get to work, dedicating weeks or months to a book at a time.

When you're building a new world for a new story, when do you start thinking about characters? Do you need to build the whole world out before you can chart their journey, or do you paint in some of the map as you work through the story?

I start with the character first. I can't start without the opening scene and the final scene. I don't usually start writing until the first sentence. I think about it for a long time. Let it simmer. Let it unfold. Then I feel like I can begin. I can't have the whole world because even if I know what I want the general idea or world to be, I need to know where to drop my character into that world. World building, whether in fantasy or contemporary, is my favorite!

How comfortable is it for you to write into a world that's already built, like you did with A Crash of Fate, your Star Wars YA novel?

Writing for Star Wars was intimidating for sure. But it's a world that I love and the whole team that I've been lucky enough to work with at Lucasfilm Publishing has been incredible and encouraging.

In writing The Inheritance of Orquídea Divina, which is intended for an adult readership, did you learn anything that you'll take back to your YA writing?

No. I have found that the general difference between YA and adult is just a combination of tone and pacing. YA has a more immediate pace. In adult you can linger in the backstory (to a degree). The biggest things that change for me is the level of graphic scenes, whether it's violence or sex or anything, I'm going to include. Both have different functions and it's about the characters and how a reader if going to connect with them, in the end. ◼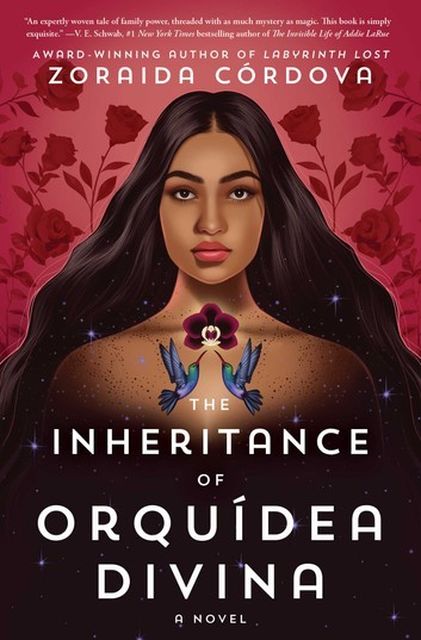 The Inheritance of Orquídea Divina
The Montoyas are used to a life without explanations. They know better than to ask why the pantry never seems to run low or empty, or why their matriarch won't ever leave their home in Four Rivers—even for graduations, weddings, or baptisms. But when Orquídea Divina invites them to her funeral and to collect their inheritance, they hope to learn the secrets that she has held onto so tightly their whole lives. Instead, Orquídea is transformed, leaving them with more questions than answers.
Seven years later, her gifts have manifested in different ways for Marimar, Rey, and Tatinelly's daughter, Rhiannon, granting them unexpected blessings. But soon, a hidden figure begins to tear through their family tree, picking them off one by one as it seeks to destroy Orquídea's line. Determined to save what's left of their family and uncover the truth behind their inheritance, the four descendants travel to Ecuador—to the place where Orquídea buried her secrets and broken promises and never looked back.
View Book