Take note: Rakuten Kobo introduces Kobo Elipsa
Your bookstore, book and notebook combined into a single device. Kobo Elipsa is made for dreamers and deep thinkers who want to expand on their ideas with an intuitive note taking tool.
Visit Link
CEO Michael Tamblyn x Kobo Elipsa
"We always go back to our customers, to the people who read everyday, to learn how we can make their reading lives better. With Kobo Elipsa, we meet the needs of people who don't just want to read a book; they want to engage with it—mark it up, highlight, write in the margins, or in a notebook of their own, because that is how they get the most out of the books, articles and documents they read."
Welcome to the Kobo Elipsa experience
Feature Highlights & Details
List of features
First to market with a 10.3" E-Ink Carta 1200 glare-free screen

Adjustable brightness with ComfortLight technology

32 GB of storage

Effortless on-device handwriting conversion powered by MyScript

Kobo Stylus included in-box for intuitive note-taking and markup

All-new detachable Kobo SleepCover included in-box for protection & automatic sleep/wake
How to Use
Use the Kobo Stylus to make notes in eBooks and PDFs*.
Create notebooks and export them off your device using Dropbox..
With 32GB of storage, you'll be able to carry more than your book bag can handle.
Simply close the SleepCover to protect Kobo Elipsa and put it to sleep.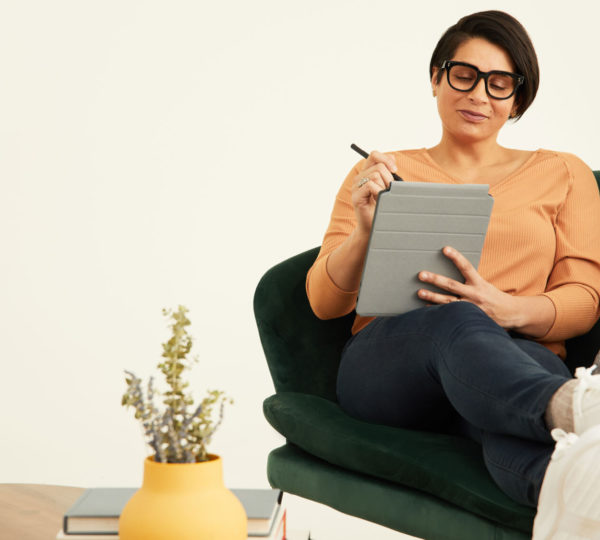 What others are saying...
Visit Link
Featured Video
Goodereader: Kobo Elipsa 10.3" Full Review
Visit Link
Morning Coach: Kobo Elipsa Unboxing & First Take
Visit Link
Mike Yawney (Gadget Guy): Kobo Elipsa Review - For Hardcore Readers
Visit Link
My Deep Guide: Kobo Elipsa First Impressions