Rakuten Kobo Announces New Executive Appointments
TORONTO – January 5, 2016 - Newly appointed Chief Executive Officer, Michael Tamblyn, today announces two new executive roles created to focus on publisher relations and content sales worldwide.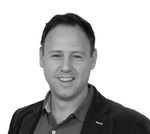 Pieter Swinkels, formerly Vice President, Publisher Relations and Merchandising for non-English territories, becomes Executive Vice President, Publisher Relations and Content. Managing Rakuten Kobo's global publisher relations team for ebooks and magazines, he has overall responsibility for publisher relationships, acquisition, publisher operations and Kobo Writing Life, Kobo's independent publishing business.
Before joining Kobo in 2011, Swinkels worked in the international publishing industry, most recently as Publisher and Vice Director at De Bezige Bij (The Busy Bee) in Amsterdam. He holds an MA in English Literature from the University of Amsterdam and MPhil in Anglo-Irish Literature from Trinity College, Dublin. He lives in Toronto with his wife, literary agent Samantha Haywood, and their two children.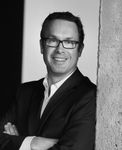 Dave Anderson, formerly Vice President, Publisher Relations and Merchandising for English territories, is now Executive Vice President, Content Sales. Managing a global network of local merchandising and sales teams across 17 countries, he is responsible for growing revenue and margin of the eBook business worldwide. He oversees merchandising, promotions and pricing as well as content analytics, and will work closely with Kobo's CRM and Big Data teams to optimize the Kobo offering, ensuring every customer finds the right book at the right price.
Before joining Kobo in 2011, Anderson was a management consultant with Accenture where he focused on retail operations and international market expansion. Prior to Accenture, Anderson spent seven years with Indigo Books & Music Inc. working in the areas of supply chain, inventory management and assortment planning.
He holds an undergraduate degree from the University of Western Ontario and an MBA from the Richard Ivey School of Business and lives in the Beaches area of Toronto with his wife and twin daughters.
Swinkels and Anderson join Tamblyn and the existing executive team:
Alan MacNevin is Chief Marketing Officer, responsible for brand, the customer lifecycle, customer loyalty, and oversees the Big Data and CRM organizations.
Trevor Hunter is Chief Technology Officer overseeing development of products and services.
Spencer Low is Chief Strategy Officer and EVP, Customer Acquisition, responsible for long-term planning.
Scott Cleaver is EVP Supply Chain Management and Customer Care, overseeing device development, sales operations and Kobo's international customer service organization.
Dan Budlovsky is EVP, Finance.
"I have had the privilege of working closely with both Pieter and Dave and couldn't be more excited to see them take on these new roles," said Tamblyn. "Pieter is that rare combination of publisher turned retailer combined with digital native; a tough negotiator but also a great collaborator. Dave has laser focus on helping customers find that next perfect book and using every aspect of technology, customer insight and bookseller's art to make that happen. Having them in new leadership positions is a great step forward for us."
About Rakuten Kobo Inc.
Rakuten Kobo Inc. is one of the world's most innovative eReading services offering more than 4.7 million eBooks and magazines to millions of customers in 190 countries. Believing that consumers should have the freedom to read any book on any device, Kobo provides consumers with a choice when reading. Kobo offers an eReader for everyone with a wide variety of E Ink eReaders to suit any Reader's style including the Kobo Aura, Kobo Aura H2O, Kobo Aura HD, Kobo Glo HD, and Kobo Touch 2.0. Along with the company's free top-ranking eReading apps for Apple®, BlackBerry®, Android®, and Windows®, Kobo ensures the next great read is just a page-turn away. Headquartered in Toronto and owned by Tokyo-based Rakuten, Kobo eReaders can be found in major retail chains around the world. For more information, visit www.kobo.com.
For more information please contact:
René d'Entremont
Senior PR Manager
Rakuten Kobo Inc.