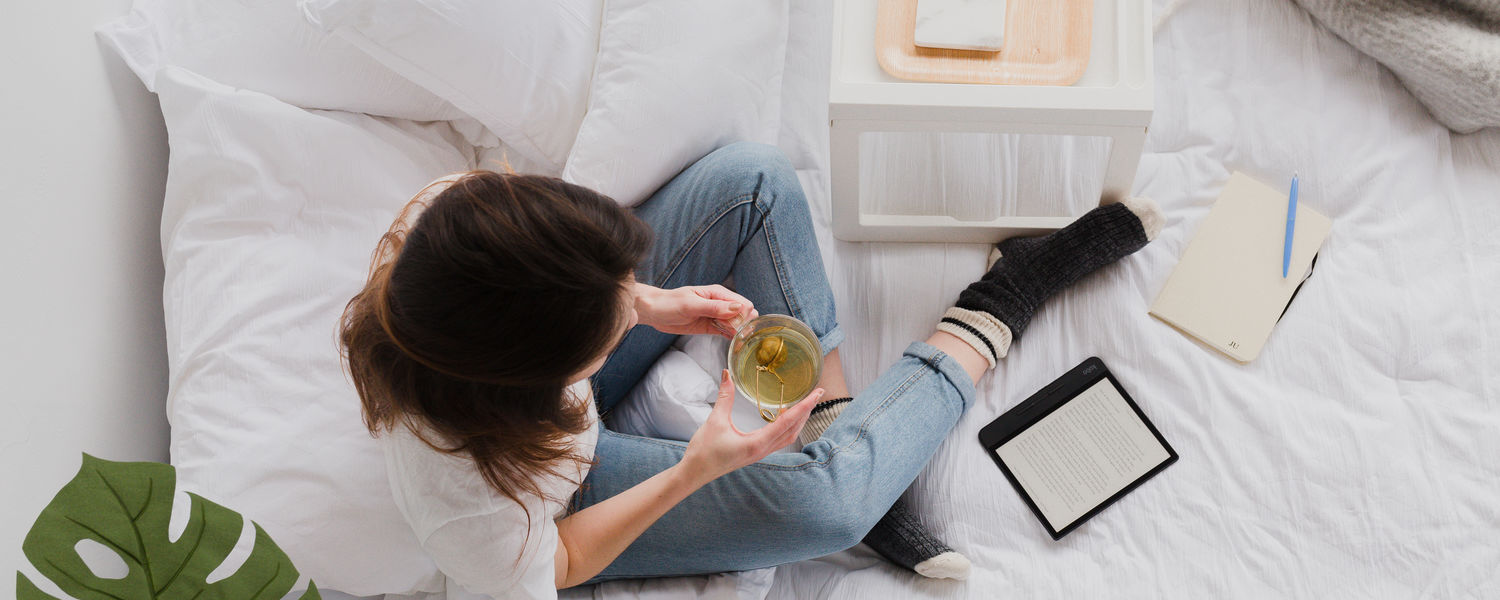 Rakuten Kobo announces strategic partnership with Australia's #1 online bookseller
Rakuten Kobo and Booktopia partner to offer a full digital reading catalogue to customers
Booktopia's customers can now read in all formats, accessing Kobo's catalogue of more than five million titles, including eBooks and audiobooks
Sydney, Australia – April 1, 2020 — Global digital reading retailer, Rakuten Kobo, today announced a new strategic partnership with Australia's largest online bookseller, Booktopia. This partnership will see Rakuten Kobo become Booktopia's exclusive digital reading partner, providing eBooks, audiobooks and eReaders to Booktopia's Australian customers.
In this partnership, Rakuten Kobo and Booktopia will serve readers through a new joint venture, Booktopia by Rakuten Kobo. Booktopia customers will have access to Kobo's offering of more than five million titles, including eBooks and audiobooks.
The partnership features an integration of the Booktopia and Kobo ecosystems. The eBook and digital audiobook catalogue is available to app and eReader customers now; audiobooks will become available to online customers in April. Customers who are interested in audiobooks earlier can also take advantage of an audiobook subscription, wherein they will be redirected from Booktopia.au.com to Kobo.com to sign up and select titles.
Readers can access their digital libraries through a suite of products including Booktopia by Rakuten Kobo iOS and Android apps and eReaders.
With Australians now being encouraged to stay inside and socially distance themselves from others, there has been a surge in demand for eBooks and audiobooks. As part of this launch, and understanding the new situation Australians are finding themselves in, Booktopia by Rakuten Kobo will be offering its best free, discounted, and curated content to help readers find much-needed distraction. This will be part of Kobo's global "Stay Home and Read" campaign and will launch in the coming days.
"Rakuten Kobo's greatest successes come when we work with great booksellers. Booktopia's combination of deep expertise and loyal customers is the perfect complement to Kobo's focus on creating excellent digital reading experiences," said Michael Tamblyn, CEO and President, Rakuten Kobo. "As a company founded in Canada, we know what it means to create something special for our own country both commercially and culturally."
"Collaborative partnership with booksellers has been hugely successful in other markets like Canada, where we were founded by and continue to partner with the book retailer Indigo; the Netherlands where we are partnered with Bol.com; or France and Spain where we've partnered with Fnac, to name a few," Mr. Tamblyn went on to say. "If a book retailer is fielding a competitive eReading experience in the face of global competition, we are usually working with them. We look forward to this next phase of growth in Australia."
"At Booktopia, we are in tune with the needs of our customers, and it is our constant goal to bring them new ways of immersing themselves in reading. We are pleased to be partnering with Rakuten Kobo and expanding our digital footprint in Australia, launching a new offering of eBooks, audiobooks and devices for our customers. Together with Kobo, we're exploring new ways to make reading easier for customers by offering exceptional experiences however they prefer to shop and read," says Tony Nash, CEO of Booktopia.
To learn more about Booktopia by Rakuten Kobo visit: booktopia.com.au/booktopia-kobo.
-30-
About Rakuten Kobo Inc.
Rakuten Kobo Inc. is the world's only dedicated digital bookseller. Owned by Tokyo-based Rakuten and headquartered in Toronto, Rakuten Kobo enables more than 38 million readers worldwide to read anytime, anywhere, and on any device. With a mission to make reading lives better for all, Rakuten Kobo connects readers to stories using thoughtful and personalized curation of eBooks and audiobooks, and the best dedicated devices and apps for reading. With the singular focus of making reading lives the best they can be, Kobo's open platform allows people to fit reading into more moments in their busy lives.
About Booktopia

Booktopia is an Australian owned and operated business that has its Headquarters and Distribution Centre in Sydney. Booktopia ships over 5,000,000 books a year to Australian addresses. Over 4,000,000 Australian people, businesses, schools, libraries, universities and government departments have placed an order with Booktopia since its inception in 2004.
Media Contact
Soraya Calavassy
Neon Black
Mobile: 0434 612 018
Email: soraya@neon.black

Daphne Lin
Neon Black
Mobile: 0401 074 030
Email: daphne@neon.black