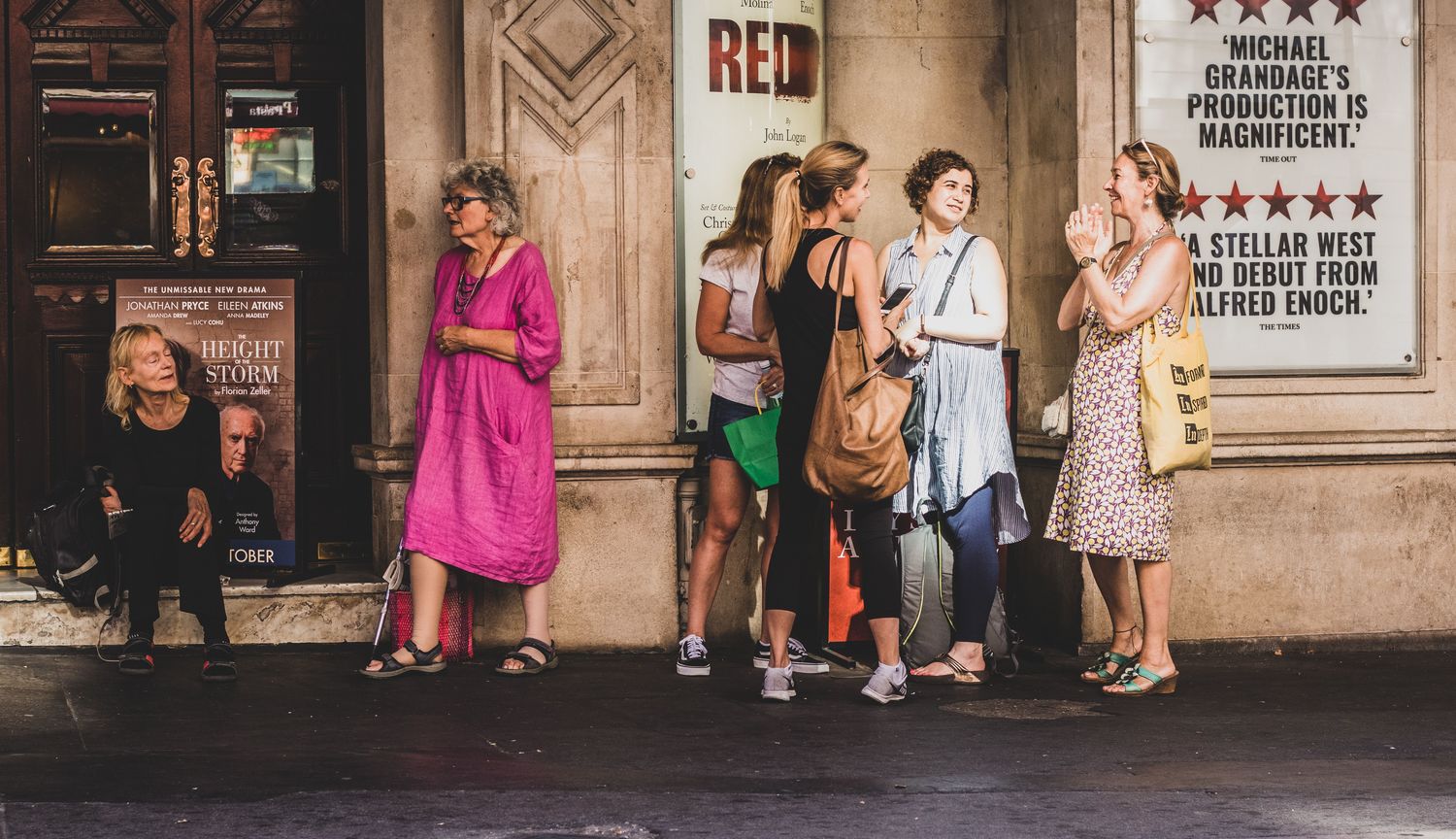 Finding community through reading together
Reading is often considered a solitary activity. Devoted bibliophiles are told to get their noses out of their books and pay attention to what's happening around them. But picking up a great novel is hardly as isolating as it's made out to be. After all, we share our earliest reading experiences with parents and teachers, sounding out words on a page. As we age, our discussions about books shape our attitudes and beliefs. And when we reach adulthood, we form communities to remember beloved classics and find new favourites.
Nowhere is this more apparent than in the continued relevance of book clubs. When a BookNet survey polled 750 Canadians about their reading habits last year, it found that 27.4 per cent of respondents took part in a reading group of some kind. The results prove that whether members are gathering to gab about Game of Thrones or Gertrude Stein, book clubs are still among the best ways to form a community around the written word.
In that spirit, here are five incredible book clubs from across Canada. With examples in both massive metropolises and tiny towns, we hope these gatherings inspire you to start a fulfilling reading group of your own.
1. The Eclectic Reading Club: Canada's oldest book group
Based in Saint John, N.B., the Eclectic Reading Club carries itself with all the prestige you'd expect from a 149-year-old literary society. As journalist Julia Wright reports in her extensive profile of the club, gatherings are black tie, invitation-only affairs curated around particular themes. Since 1870, the salon has hosted premiers, Speakers of the New Brunswick Legislature, and other fixtures of the Saint John community. While these events are highly exclusive, Wright describes them as highly communal, writing that the "sharing [of] stories—and books—in this way strikes at the core of human relationships."
2. The Bad Girls Book Club: A reading group for badass women
This isn't your grandmother's book club. What started as a 20-person reading group meant to spur meaningful conversation among friends in Toronto has turned into a that boasts thousands of Instagram followers. Described as "a gathering of badass women who are on the intellectual tip," The Bad Girls Collective has led thousands of participants to turn online engagements into thoroughly modern, in-person happenings. Past book club events have included discussions with authors such as Joanna Goodman (The Home for Unwanted Girls) and Andre Aciman (Call Me By Your Name), while the collective itself offers "opportunities for women to connect, collaborate and celebrate each other," according to founders Kara Wark and Kate Chippindale.
3. The Girly Book Club: Uniting women across the country
Similar to The Bad Girls Book Club, The Girly Book Club uses the internet to bring women together in the spirit of inclusivity and mutual connection. With chapters across Canada, the group's reach allows members across the country to come together and feel the solidarity of reading the same book at the same time. Recent selections include Jesmyn Ward's Sing, Unburied, Sing and Taylor Jenkins Reid's The Seven Husbands of Evelyn Hugo.
4. The Silent Book Club: Redefining book talk
Enjoy the camaraderie of a reading group but not the pressure of finishing a book on a deadline? A silent book club may be for you. Conceived in San Francisco and adopted in cities around the world, these meetings encourage attendees to read silently after sharing their selections for the week. In a recent CBC profile of the Toronto chapter, one attendee summed up the club's appeal: "I just love reading and I love reading with other people—no matter what they're reading—hanging out and quiet companionship."
5. The Animal Lovers Book Club: Getting their paws on a good read
No matter what cause or hobby you love, there's a book club out there that can introduce you to like-minded members of your own community. Case in point: the Vancouver Animal Lovers Book Club. Boasting over 700 members on meetup.com, this grassroots society brings people together in their shared affection for both animals and the written word. Discussing material ranging from investigative memoir (Jonathan Safran Foer's Eating Animals) to novels (Han Kang's The Vegetarian), the group's focus is as broad as their dedication to all living things.
As these examples show, book clubs can bring people together in nearly any environment. Even the most modest group can form firm bonds by discussing the written word. It's yet more proof that reading is a meaningful experience that's meant to be shared.
Want to start a book club of your own? Check out our book club recommendations to find the perfect read.